Install these free WordPress plugins available for your website
What's the free WordPress plugin?
Plugin for WordPress is available which has several free and paid membership plans. You can get a chance to enjoy both forms of membership using the same plugin. A plugin is helpful in the management and provides certain security benefits to a website. So if you are planning to launch your website soon then go for one. You can choose either of them to fulfil the requirements to handle a website easily. If you are looking to download and start installing them on your website then visit the websites mentioned below.
You can enjoy basic features available with the free version but can expand the scope to handle a website by switching to a premium one. Start the downloading process and enjoy ease to look after a website. For beginners, this is the best option available to understand the policies to manage a website. Now what you need to do is read more about every plugin mentioned and understand which one is the best for your website. Read thoroughly and choose wisely, especially if you are a beginner.
Here Is The List Of Free WordPress Plugins
1. Jetpack
You need to exact usage of this plugin and then make a move. It is the complete kit for your website management. It comes up with tools used to design your site and also track the statistics and improve social sharing. It helps in preventing attacks. You get an option to add the advanced features including spam protection and daily backups. In such a price for your website management, you get the best SEO tools too. Do not think ahead and choose this plugin and feel free. Install it now before it's too late.
2. Yoast SEO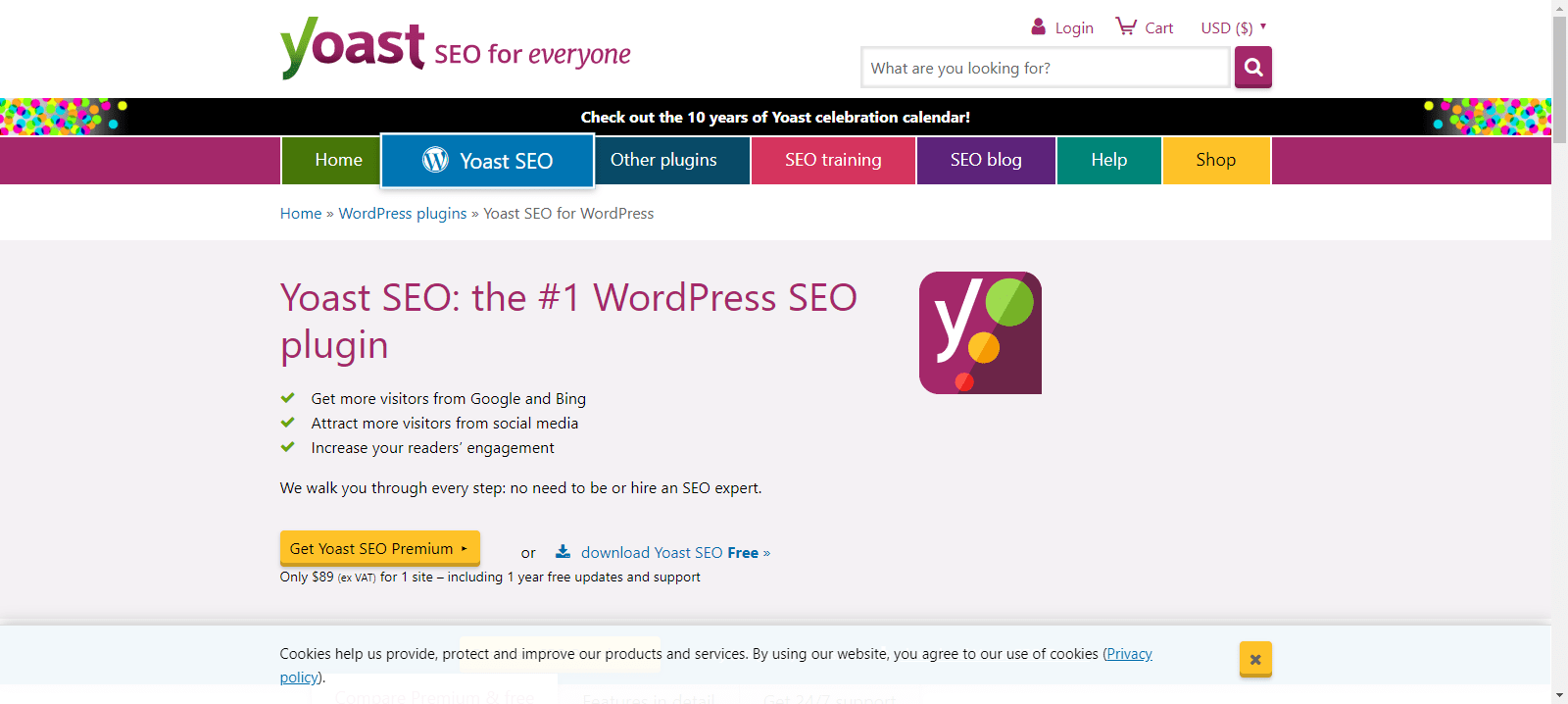 If you desire a higher rank of your website on the leading search engines so go for it. The SEO process is a bit complicated and demands skills to be handled. Do not worry much as Yoast SEO is available as the best solution for such problems. There are tools which help in selecting a keyword and optimize your page later. You can use the traffic –light system which handles the SEO and present your tips based on improving the page. Isn't it amazing? Yes, it is and be sure you download it until you miss using the best features of it.
3. Akismet Anti-spam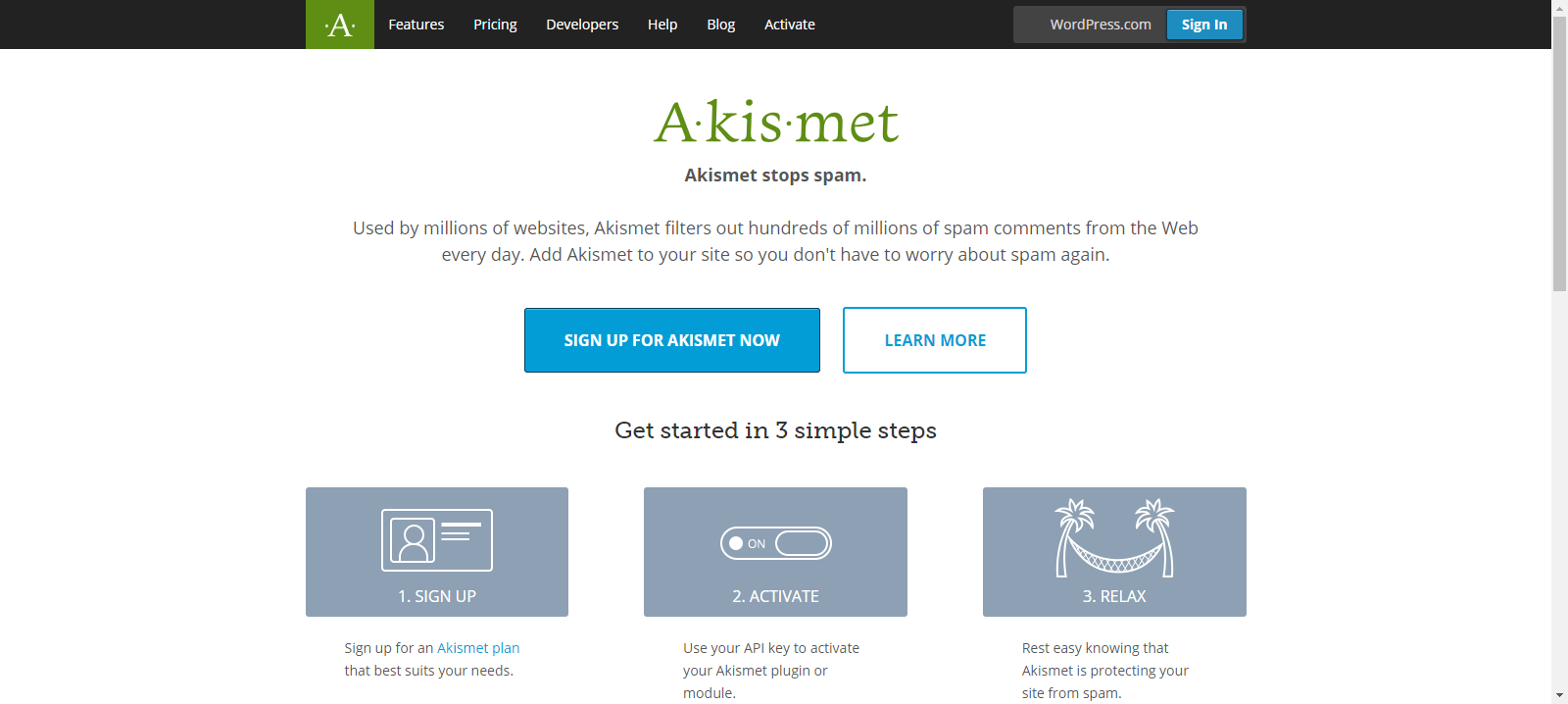 You might feel that it is all about spam control and that's it. No Akismet Anti-spam is lots more than that. Nobody wants to tolerate spam on their website and wants to prevent it at any cost. Yeah, the safeguard is here so you can start downloading it now. It is the official spam control WordPress plugin which safeguards your website from spam and related threats. Around 35 million people have installed this plugin so far and are happy with its performance. Choosing this plugin means no spam and better control over your website.
4. WP Super Cache

If you are done waiting for the page to load and waiting for so long makes you impatient and sometimes annoys you so choose WP Super Cache. Use of Cache is to temporarily store data. The data stored regarding the pages you have visited in the meantime will be used to save time loading a webpage. It means that there is no need to wait for loading of information from the website. This plugin helps in creating a static page of your website. Using this plugin will save your time and it also provides the information of visitors made a login using a mobile phone.
5. Google XML sitemaps

To index your website a search engine is required. For completing this task, search engines seek a sitemap. If you aren't using one then it could affect your overall rankings. For proper execution of SEO practise you need to submit a sitemap. Do not plan to do this by yourself as it is a bit hectic task to perform. The urge is to install the Google XML sitemaps plugin. Enjoying the compatibility along with Google this plugin lets you notify the search engines regarding changes made to your sitemaps. Not so complicated and easy to operate.
6. Smush Image Compression and Optimization

Images have different importance. With no images on your blog means no growth or slowing down of the clock to success. It is best suitable for business as per the estimate made on customer opinion. Following pre-planned strategies it can help in image management which can influence your visitors. You can also compress every image and can do it before uploading the images. It can optimize and compress the image for you. Now you can use as many images you want to and also enjoy quick uploading sessions.
7. WPForms

Visitors prefer contacting you at the first instance and need no spend time emailing you every time. The short and simple process is the first preference of the visitors. You can now install WPForms and is also user-friendly assembled with outstanding and effective features. You can also use a drag and dropbox to create a contact form. Easy isn't? Yes, it is as it can save time and lots of effort. Customizing the contact form has now become easy with the availability of WPForms. Start experiencing the change in the management of contacts and fee-free.
Final Thoughts on These Free WordPress Plugins
By now it must be clear that using free WordPress plugin isn't that bad. You as a beginner can make use out of these free WordPress plugin. You can switch to the premium plans if needed. Till the time these are one of the best WordPress plugins which you can install. You should know that the plugin has so importance in website management. You can prevent the drawbacks related to the website handling. You can seek support if required at any moment. Making your website management process has now become easy. The ultimate guide which can help you identify the basics to manage a website.