Create a website to display your portfolio, install the best portfolio WordPress themes. Creating a website for displaying your portfolio is now easy
Here you will find some of the best portfolio WordPress themes which can be used for creating a website to showcase your work or display your portfolio. You can install these themes having a varied selection of options and also these themes take good care of creative agencies as well. You can establish an online presence for your design agency, using these themes. These themes provide numerous features ranging from website templates, multiple homepage designs, portfolio layouts, prebuilt templates for every page your website requires.
How Easy Are Portfolio WordPress Themes?
Portfolio WordPress themes are fully customizable and if you wish to change the color scheme or even get more hands-on and use a page builder tool for redesigning the theme templates, there are various items that give you the ability for doing so. You can check out the pre-built website by selecting the demos of any theme which is relatable to you. You only have to set up a theme and get going. Now give your website a stunning look plus provide your user with a better user experience when they visit your site.
 Best Portfolio WordPress Themes in 2022:
BuddySocial
Social Networking WordPress theme, Buddy Social permits the formation of a social community for a company, school, or a niche community website. The theme allows the addition of premium memberships, subscriptions, along with this, it is highly compatible with WooComerce to incorporate the features of eCommerce. This BuddyPress theme also provides dedicated support to the BuddyPress template pluginYouzer community & WordPress user profile plugin, giving the BuddyPress website a beautiful and dedicated design.
Get the live demo of Buddy Social 
Varuna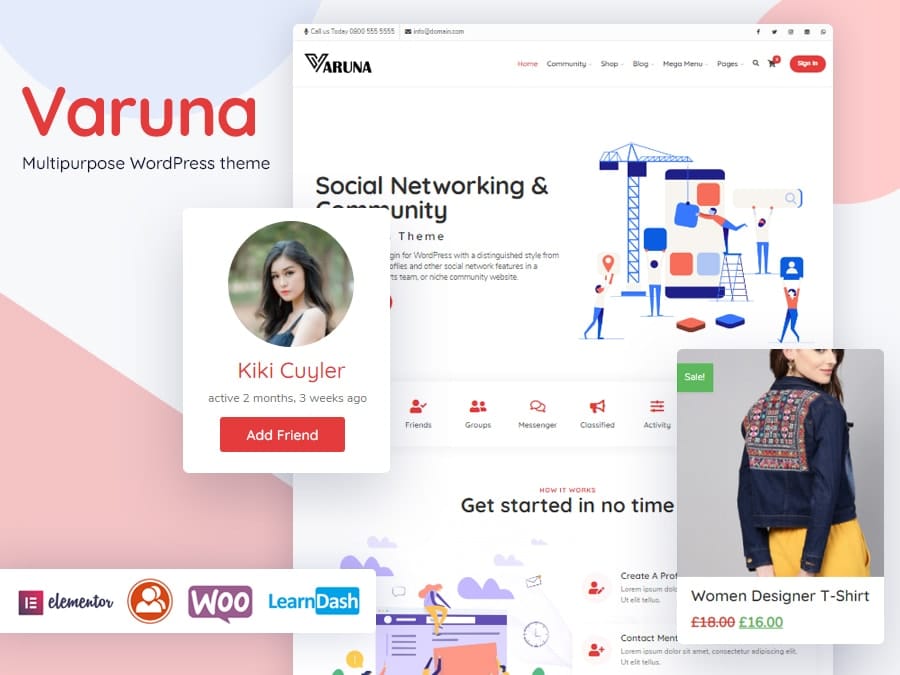 Varuna, a multipurpose WordPress theme is capable of creating different types of websites such as business websites, creative portfolio, landing pages, and blogging websites. It also helps in creating discussion forums for customers to join and increase site engagement.
Milano
This is one of the most creative WordPress portfolio themes designed for designers who seek a unique theme for their work. This theme has over 10 pre-built website demos which you can choose plus the minimal theme will appeal to a variety of designers, irrespective of their preference and area of expertise. The unique demos are named which relate to their purposes, like Illustrator, Agency, and Corporate. On the other hand, it is a quite flexible theme which is easy for repurposing every demo for suiting your project.
Kalium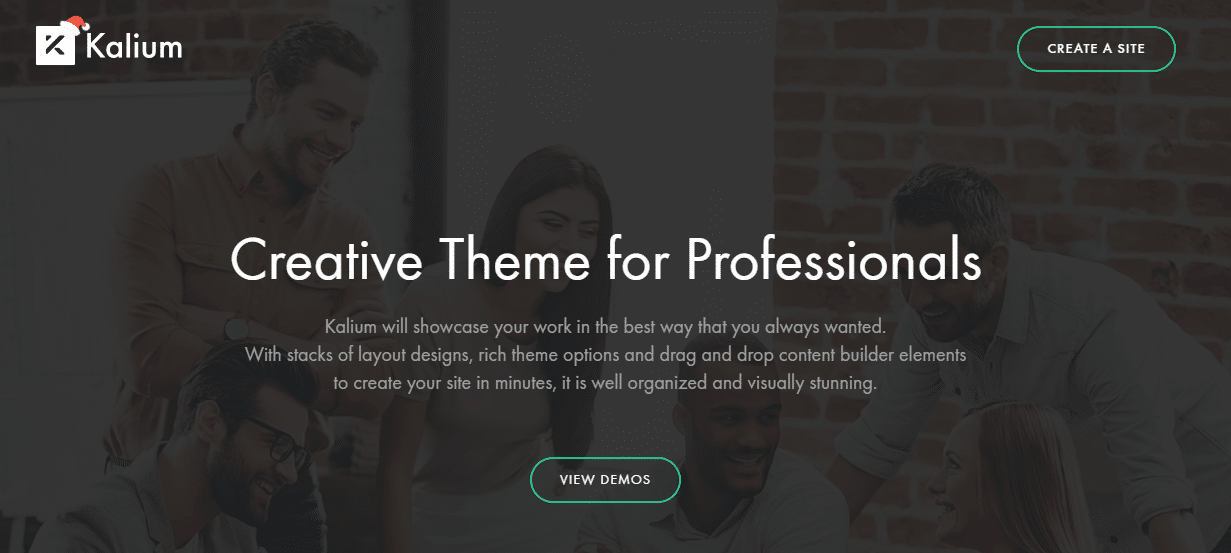 This theme is now on version 2 and is offering more to designers who seek a captivating website. This is a creative theme that has almost everything for producing an effective online portfolio with WordPress and once you check out the 12 website demos, you won't disagree. This theme has demos featuring Freelance, Agency, Photography, and Architecture options. On the same hand, all of them work quite well while creating an online portfolio or designer services website.
Werkstatt
Another creative theme that will prove to be appealing for designers of all disciplines. You get an ability to choose from a powerful library of website demos, you can select among 15 outstanding portfolio designs irrespective of the demo you wish to install. All thanks to it, ensuring your work is presented in a professional way for catching the attention of clients and employers is possible. You can easily import and install this demo content straightaway and the transformation of your WordPress website from a normal blog to a professional creative portfolio is one click away.
Ukiyo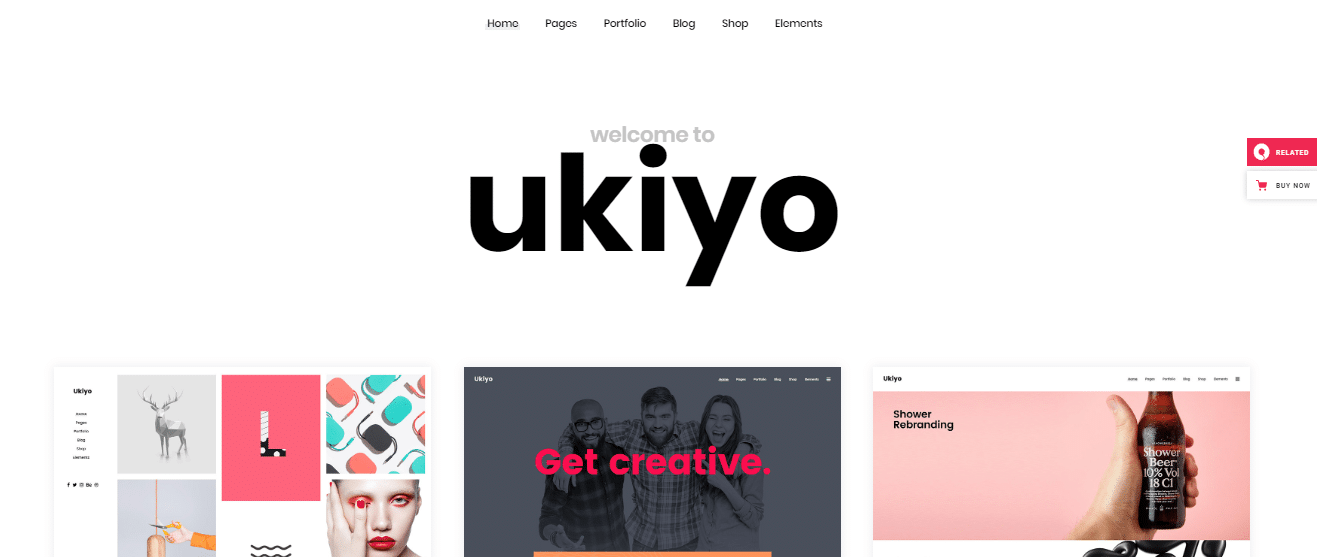 This theme is new in the market which is designed for freelance designers and design agencies that require building a strong online presence. Its demos are outstanding and if you seek a WordPress theme having a bold and unique design, install this theme. There are around 15 unique and distinctive homepages demos that you can select for making them appealing to the audience. Once you have selected one of the homepage demos, you will be able to select from a variety of single-page templates for every piece of content you publish.
Stockholm
This is one of the best-selling WordPress themes meant for designers who acquire huge prebuilt content. This theme is regularly updated and the recent update came along with three fresh website demos in the package, providing more options for your website. If you wish to create a website for your design services or creative agency, select any one demo which is recommended.
Bridge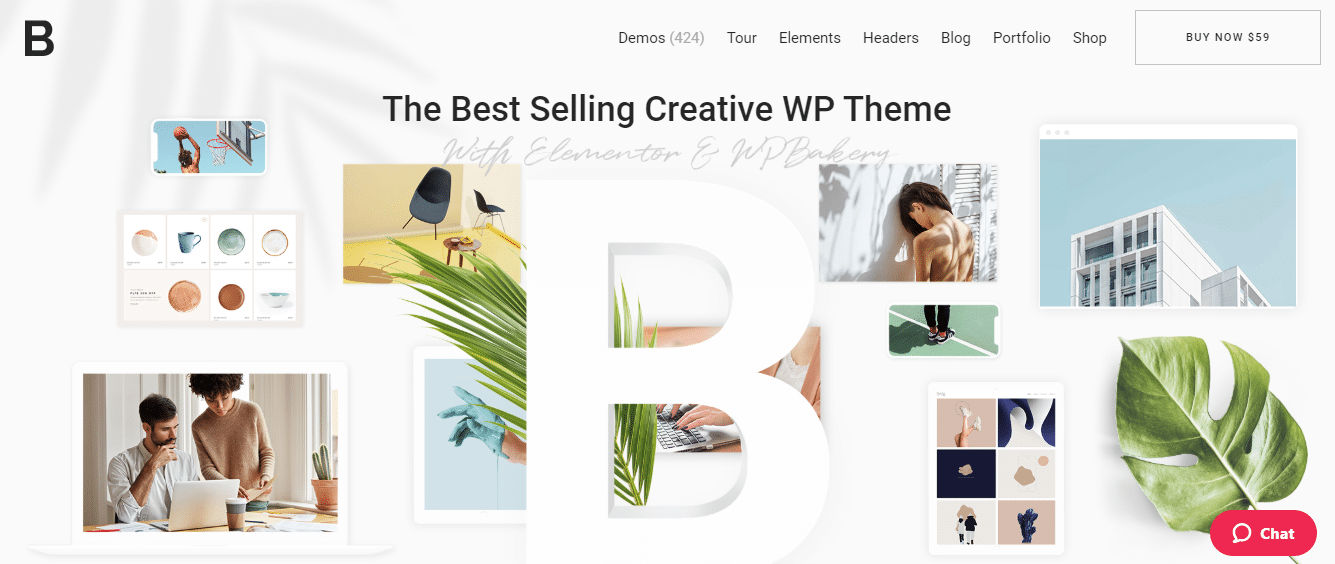 This theme is best suitable for all kinds of projects plus for designers willing to create websites. There is a broad range of prebuilt websites that you can try beforehand. There are numerous unique demos and talking about options for designers, you will get a broad range of options available. If you wish to set up a personal design portfolio or wish to launch an agency website for promoting your design services or any kind of design-related site, the prebuilt content will help.
Native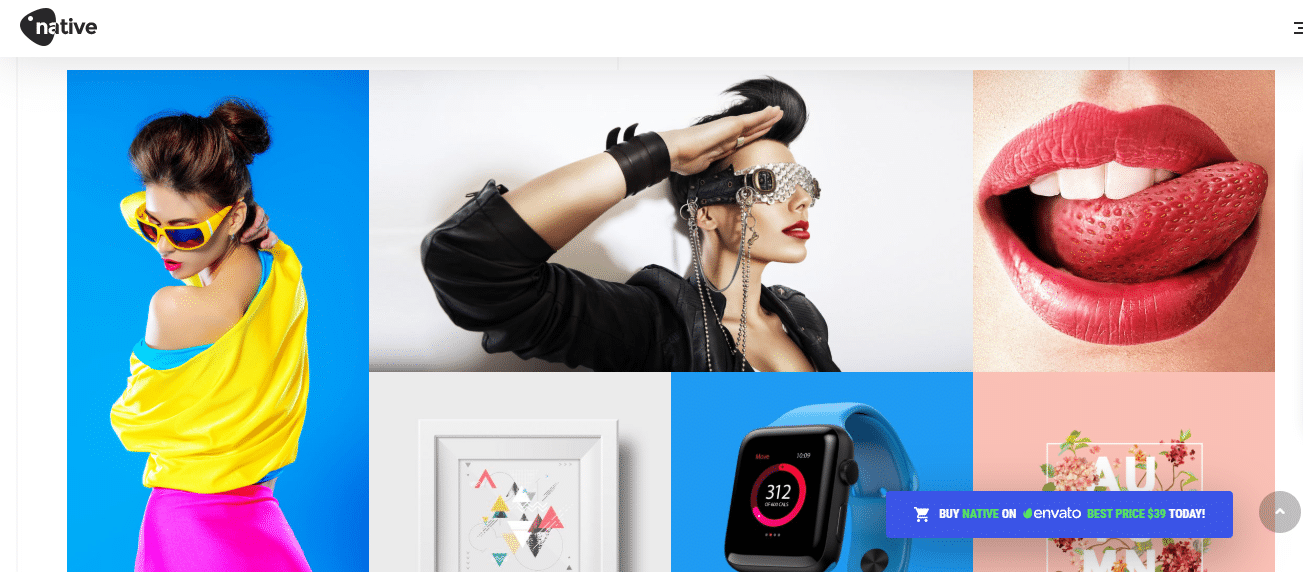 This theme is a creative website focusing on start-ups and creative's. For creating a custom website for your design services or a portfolio, install this theme for achieving your target. There is a variety of website demos that can be used for customizing every aspect of this theme irrespective of writing any line of code. There is a varied category of demos that give you the ability to find some unique options matching your perspective.
Aton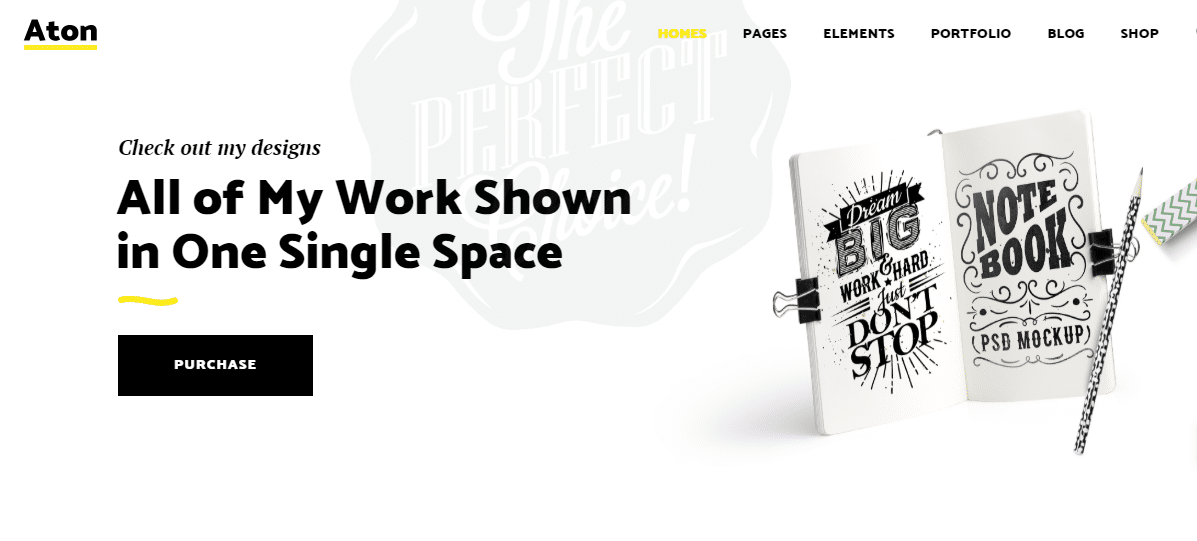 This theme is designed for modern design agencies and freelancers. For helping you get started, it has over 12 prebuilt homepage designs. Every option can be easily imported into your WordPress site which is one click away and also helps you lay down the foundation for your creative designer portfolio or agency website. Its homepage designs are unique allowing its users for building 12 distinctive websites using this theme.
Voxco
This theme is defined as the multi-concept WordPress theme for creative people. The promotional page of this them perfectly presents various concepts or demos which you get access to with this theme. For every demo among the six, you can instantly see the homepage plus the samples of the inner page templates you get to work with.
Elston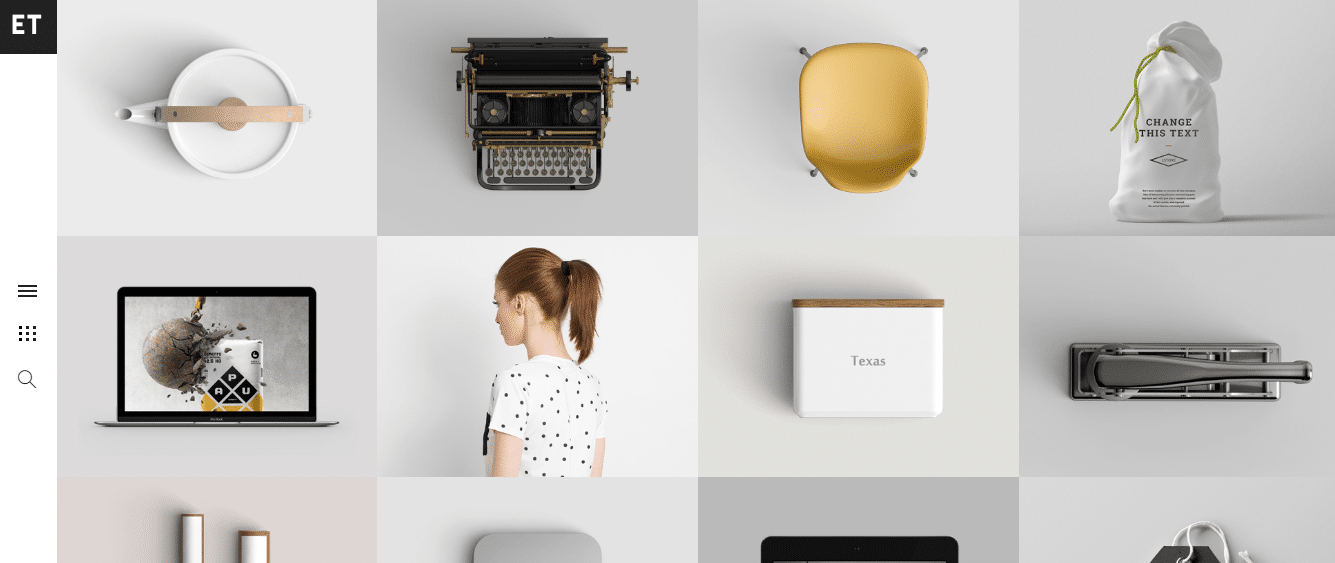 This theme includes a classic color scheme for helping you create a subtle portfolio for your design work. No matter if you are a freelancer working alone or wish to create a website for an agency, this theme has been developed especially for you. The selection of demos is suitable for both showcasing the work of a collective plus promotion of skills and services of a person. Credit goes to creative options, you can easily place yourself front and center on your site or let your work take a stand for itself while using this theme.
Oberon
This theme has 12 homepage demos and is specially designed for helping its users launching an appealing online portfolio for their graphic design and illustration work. This theme focuses on freelancers and agencies. You can easily start combining the features from both types of websites for creating a custom site matching your requirements. This theme gives you the ability to share testimonials, display staff profiles, and outline your services.
Oshine
Featuring 27 creative demos this theme is best suitable for building a website for your design portfolio. There are varied and distinctive website demos allowing its users to build 27 distinct websites using this theme. This theme offers various options that you can choose for building a website for your design portfolio. Apart from 27 website demos, this theme offers a custom drag and drop page builder integrated into its core.
Koto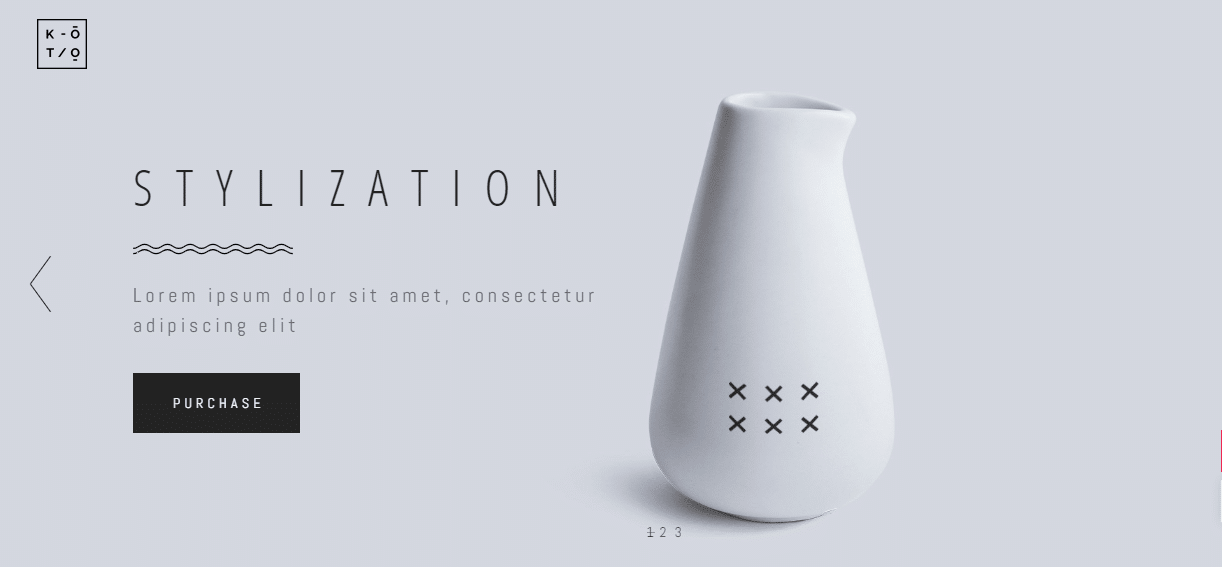 This theme is unique and will appeal to designers seeking an online portfolio. There are around 10 homepage designs that are distinctive and subtle. Using this theme you can ensure that your work will stand out from the competition. You can nurture your website using the theme options and setting for changing the colors straight away. Settings can be used for personalizing the typography on your site and there are around 800 Google fonts that you can choose and feel relaxed.
Leedo
This there is one of the best portfolio themes having appealing prebuilt content. If you seek an advanced and colorful WordPress theme for showing off your design work and for promoting your design services, install this marvelous theme. Its theme package is loaded with 20 different homepage websites that can be used for creative agencies, freelancer websites, personal portfolios, and digital studios.
Cooper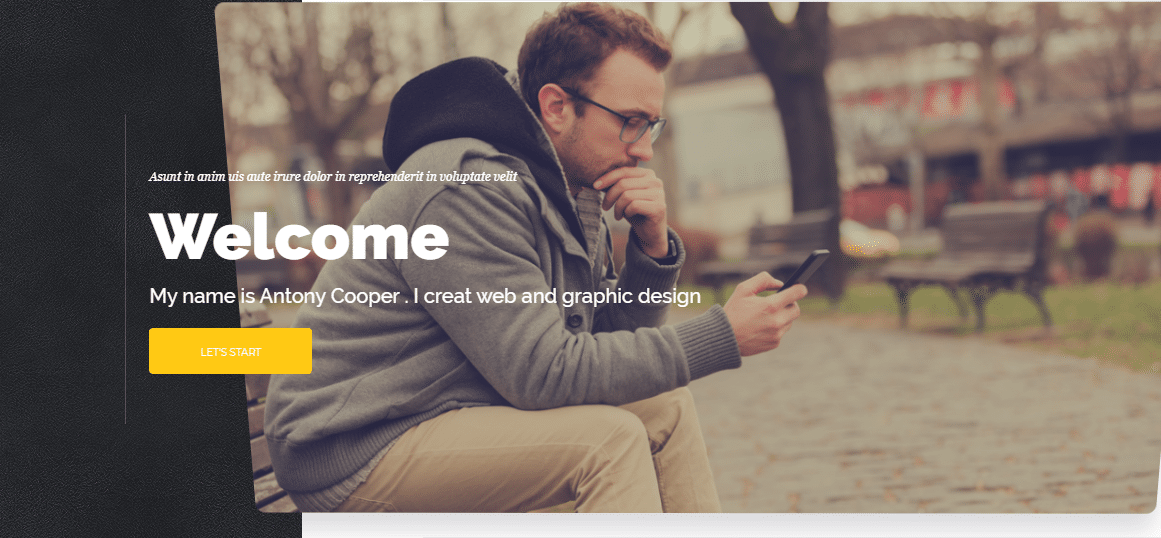 One of the personal WordPress they which designers would find appealing for creating a stylish online portfolio is Cooper. There are 11 demos that assist its users in creating a personal portfolio website plus there are some options that are suitable for design agencies. You can make the best use of eCommerce store demos for creating an online shop with WordPress.
Jevelin
This is the bold and stylish multipurpose WordPress theme aiming to cover all the bases plus creating websites for designers. You will find a bundle page builder tool that helps you to adapt any of the demos to match your requirements. There are around 18 demos that are suitable for creatives who seek either an appealing portfolio or a professional and classy homepage for promoting their services including the Classic, Creative, Portfolio, and photography demos.
Brando
This is one of the best multipurpose themes including a varied selection of demos for designers. There is a personal Brando demo that is best suitable for various creatives who seek a personal portfolio website. The demo can make the best use of colors for making an impact and also has enough space for showcasing your works. All thanks to its fixed sidebar menu, the visitors won't face any problem finding their way around your website.
Dazzle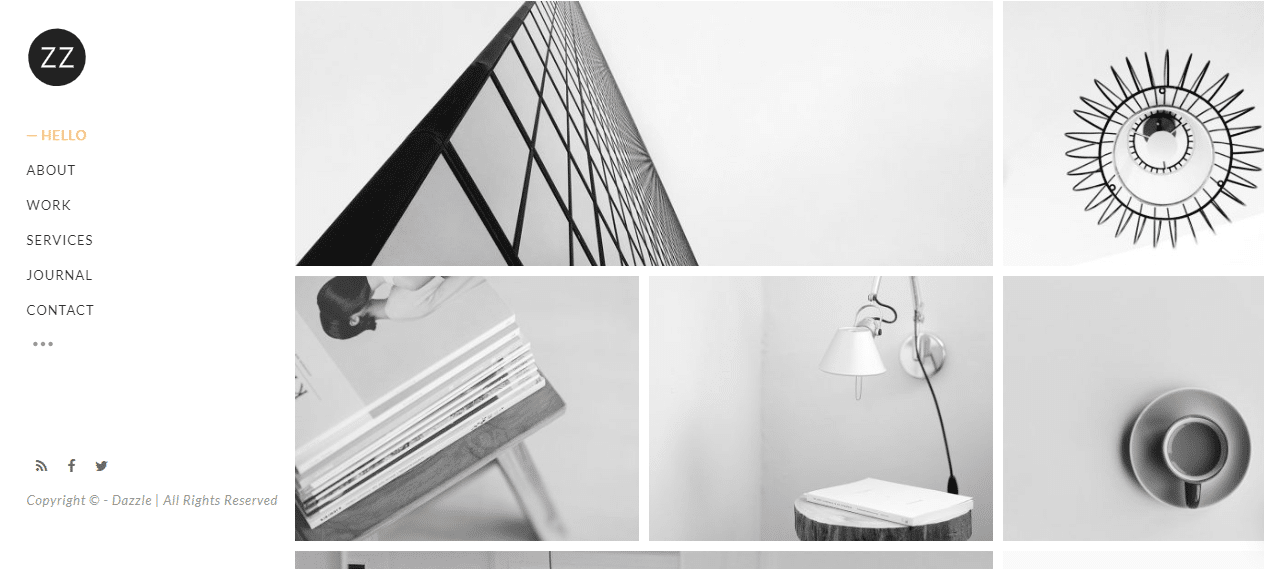 This theme is being marketed as a WordPress portfolio theme, especially for creative professionals. This is true that this theme has a small but varied selection of homepage layouts and designs and each of them can easily be imported to your website which is one click away. These demos master in sharing a subtle and minimalistic style appealing particular type of creative designer.
Fizz

This is ready to use a portfolio WordPress theme meant for freelancers and agencies dealing in creative agencies. There is only one website demo but it is also packed with prebuilt layouts and templates that can easily be mixed and matched with your entire website. The time you are done importing the demo content then there is no limitation regarding design choices and options.
Mint
This features 40 prebuilt layouts helping its users for getting their creative WordPress websites online instantly. If you have been looking for an unmatchable design for your online portfolio, freelance or digital agency website, this theme has a demo which is a perfect choice for your project. You can select any demo from the 40 demos list and are appreciable and worth trying at least once. Designs are advanced and up to date including demos for start-ups, digital agencies, creative studios, personal resumes, and lots more available.
Assemble
Having a clean and crisp design, this theme is a contemporary WordPress portfolio theme. There are beautifully assembled homepage designs having similar appearance and fees. On the same hand, individual layouts provide enough options for your creative WordPress website. Apart from unique and distinctive website demos, the assembled homepage designs have full-screen options, slide layouts, galleries, displays, and various other configurations.
Instantly get your creative WordPress site online
Installing these themes gives you the ability to use their prebuilt layouts for getting your creative WordPress site online instantly. These themes offer unmatchable design for your online portfolio, freelance or digital agency website, and much more. Hit the install button now.