Food brings us together. 
Did you know that according to a study, food blogs are the second most popular blog topic?
Whether you are a food blogger or a brand that wants to share recipes, you need a WordPress website to have a worldwide reach. WordPress has tons of themes that are suited to help you create amazing and delicious looking sites to entice your audiences! But where do you start? 
Your website should be responsive and fast. It should have the feature to add pictures, videos, and tutorials to provide value to your prospective customers. It should have a recipe building model in-built. The integration of relevant plugins would make a fantastic addition to your website. In short, it should be easy on the eyes, look scrumptious, and generate recipe posts without much hassle. 
When you start looking, you will realize that there is an ocean of great WordPress food themes. Which one to choose for your brand? Read on to know our pick! 
1. FlyFood – Catering Theme:
This theme is highly recommended for food industries and bloggers that focus more on food, bakery and other niche categories. It provides you with a basic set of elements and templates that you can quickly. It has a menu shortcode and a recipe shortcode to make things simple for you. You can also integrate it with WooCommerce and, the theme is SEO friendly. Customize it according to your preferences and voila – you have a perfect WordPress site for your food blog! 
To check out this theme, click here. 
2. Fast Food WordPress Theme:
Fast food theme is for fast food, food trucks, takeaways, and small restaurant websites. It is fully responsive, easy to use, and offers full customization. You can create icons as per your choice to make your website personalized. It has a relevant feature for all your needs. Further, it also provides you with a comprehensive options panel, unique page transitions, and distinctive typography to make your website look gorgeous. 
Know more about this theme here
Also Read:  Top WordPress Coupon Plugins 
3. Farmvilla – Organic Food Theme: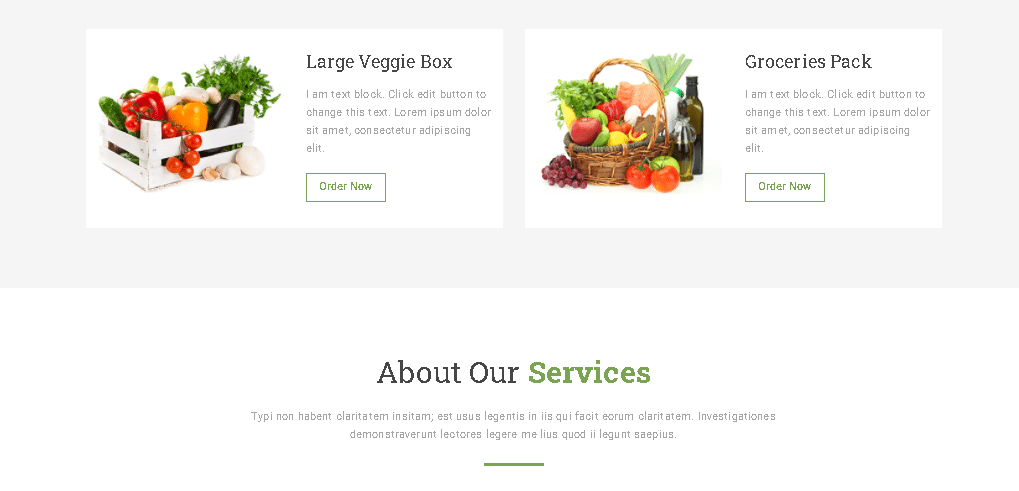 If you are looking for a theme that is 100% responsive, has a Visual Composer, revolution slider, and is WooCommere ready, look no further – Farmvilla is the theme for you! It is a sophisticated, modern, and colorful organic food theme. It is jam-packed with features that will lead to higher engagement and conversions. It is a perfect theme if you want to provide organic catering services to a broad audience. In a nutshell, this theme is an ideal salesman for your brand. 
Know more about this awesome theme – here. 
4. Chow – Recipe Theme: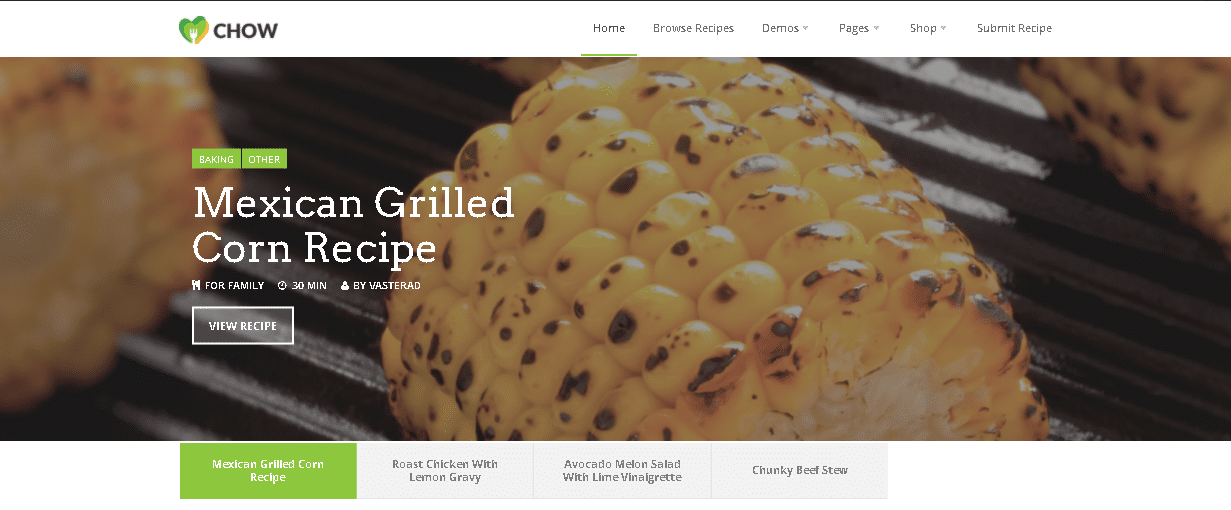 A culinary WordPress theme, this theme helps you share your recipes and other cooking tips with your audiences. It is SEO friendly and has a recipe editor that will make it easier to create food recipes that are easily understood by visitors. It has four designs, allows you to create your custom color scheme, provides the facility of changing fonts, has a responsive design, and offers excellent support. It is a multi-functional WordPress theme suited for all your culinary needs. 
Check out the theme – here. 
Also Read: Proven Tips to Secure Your WordPress Website 
5. Benedicta – Restaurant & Food WordPress Theme:
An elegant and modern theme, Benedicta is ideal for you. It allows you to create menus that look unique and clear. Some other features include high speed and optimization, exemplary support, easy management of content, and inclusion of premium line icons. It is ideal for restaurants, cafes, and culinary projects. With its noteworthy portfolio styles, blog styles, and menu styles, build a website that is remembered by visitors for a long time. 
To know more about this beautiful theme, click here. 
6. TinySalt – Personal Food Blog Theme:
TinySalt is a fresh and elegant blog for you! Food bloggers, cooking lovers, and other small food businesses can use this extraordinary theme for their food blogging needs. Present your skills and content in a sophisticated manner that will attract audiences like never before. With vibrant styles and layouts, creating recipes is ultra-smooth with this theme. It provides you integrations with various plugins that will enhance your overall experience. 
Look no further while searching for a theme for your personal food blog – TinySalt is all you need! 
To know more about this theme, click here. 
7. Cakecious – Cake Bakery Food WordPress Theme:
Bakers – don't worry – we remember your needs! You are reading about a theme that is relevant for bakers, icecream, chocolate, and other similar businesses. Its unique and beautiful decide is bound to keep your audiences engaged to your website! The theme is 100% responsive and has all the necessary features expected from a food WordPress themes. You can also integrate it with WooCommerce and start selling. If you want a theme that has an elegant design smooth, effortless functionality, Cakecious is for you. 
Know more about this one-of-a-kind theme here. 
Final Thoughts on WordPress Food Themes
Preparation of food is an art form, and it is only logical that you capitalize on a platform that helps you showcase your skill in the best possible way. Your audience will judge you on the quality of your website, and therefore you cannot go wrong! 
Choosing an ideal WordPress food theme for your blog will generate engagement and make your website worth browsing! Settling on a theme may not be easy, but once you understand the kind of features you want, you can pick the right one for you. Ensure that the theme you select caters to all your needs and requirements. There is no need to worry – WordPress has a theme for each one of you!
We hope you have gained utility from this article and are ready to build your WordPress website right away! 
Interesting Read:
TOP WORDPRESS LIVE CHAT PLUGINS