Affiliate marketing tools help you to make money by promoting different products and services on your website. When the customers buy a product using the tracking link, you are able to earn some commission. However, while choosing your affiliate marketing tool, there are various factors you need to keep in mind. The tool should help you to easily add affiliate links to your website. It should also be able to manage the links properly inside your dashboard.
Here, in our article, we have listed some of the best affiliate marketing plugins for your website which will definitely help you to earn quite a lot of money.
#1 Pretty Links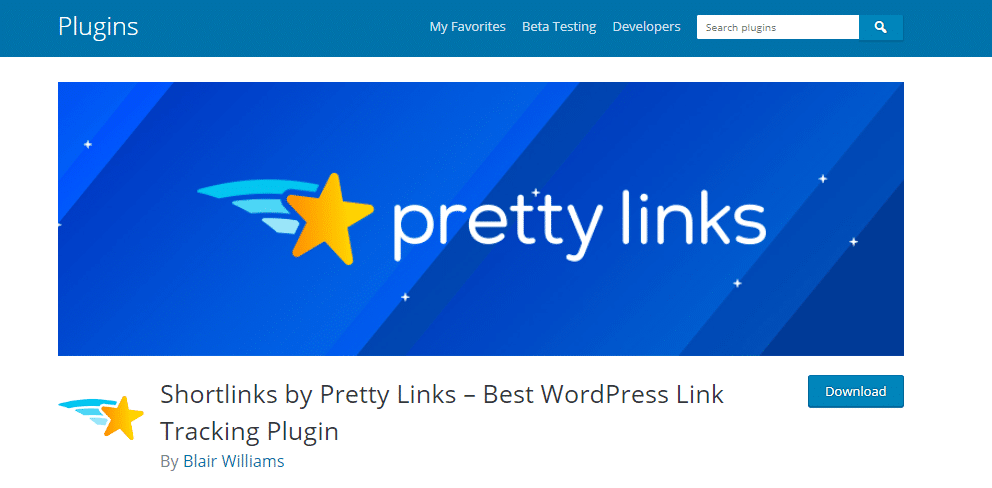 Pretty Links is a widely used affiliate management plugin which is used by WordPress websites. Presently, it is being used by over 2,00,000 websites. It allows you to insert links to your posts. Pretty Links has an auto-linking feature which allows you to add affiliate links to the keywords and also makes sure that you are redirected in case there is an error 404.
You will be able to see a detailed report in your admin dashboard. This lets you understand which affiliate links are performing better on your WordPress website.
#2 ThirstyAffiliates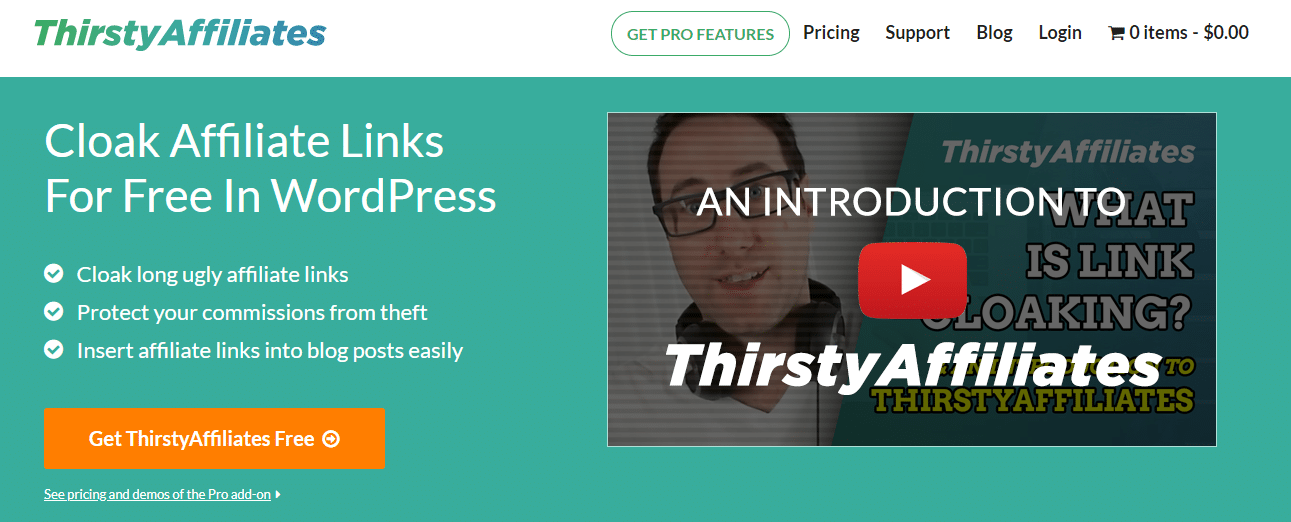 ThirstyAffiliates is a very popular link management tool which is used for WordPress websites. It enables you to manage the affiliate links within your website. You will be able to insert cloak links, auto post and auto insert affiliate links to your webpage. This will help you to understand how the links are performing on the web.
You will also be able to sort the links based on various categories. This enables you to easily organise your affiliate partner. You will also be able to create affiliate URLs for social media, affiliate links, etc.
#3 MonsterInsights
MonsterInsights is a Google Analytics plugin which helps you to understand which articles on your website are getting more traffic and where exactly the users are coming from. It enables you to see actionable insights and web analytics report. You will be able to combine this theme with page insights.
MonsterInsights makes it extremely easy for you to track all your affiliate links. It has an extensive link tracking feature. This feature allows you to monitor the banner ads and URL clicks. This plugin is extremely easy to set up and it's very user-friendly as well.
#4 RafflePress

RafflePress lets you create viral gateways on your website. You will also be able to create contests which will invite a lot of traffic on your webpage. RafflePress has a drag and drops giveaway builder. This help to create engaging campaigns on your website.
You may also promote affiliate products and run seasonal campaigns. You will also get the opportunity to grow your email list. RafflePress allows you to add various affiliate links to the ads. This helps you to get more clicks. It is definitely one of the most popular giveaway plugins for WordPress websites.
#5 Constant Contact
Constant Contact is basically an email marketing service which lets you be in touch with your visitors even after your visitors leave your webpage. It helps you to create an email newsletter and also run email campaigns. This allows you to grow the number of subscribers on your webpage.
You will be able to create email campaigns within seconds. It has a drag and drops email builder tools which consist of a lot of templates. You will also be able to promote your affiliate partner. It gives you a detailed report regarding how your website is performing.
#6 OptinMonster
OptinMonster is a conversion and generation optimisation tool which has powerful Exit-Intent Technology. It allows you to convert your abandoning visitors into customers. OptinMonster can be used to add affiliate links to slide-in forms, sidebar forms, lightbox popup, etc which can increase the traffic.
Each optin lets you maximize your affiliate commissions, thus helping you to convert your visitors to subscribers. It ensures that your users spend more and more time on your website. OptinMonster can also be used to run a split test which can be used to boost your email signup rates.
#7 SEMrush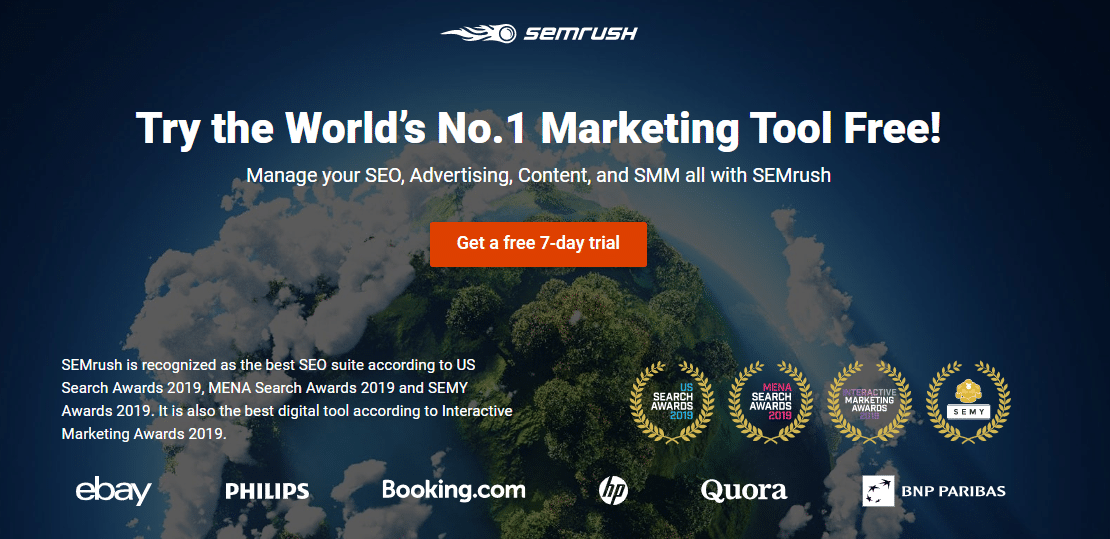 SEMrush is a very popular Search Engine Optimisation tool. It is a complete tool kit which is extremely effective for an affiliate marketer. SEMrush has a keyword research tool which helps you to track keywords and see your keyword rankings.
You can use this tool to run different kinds of competitor analysis and find out the rank of your keywords. SEMrush provides you with actionable tips to increase the rankings of your keyword. This tool can also be used to see which affiliate products are gaining more popularity and also helps you to find new affiliate partners.
# 8 WPForms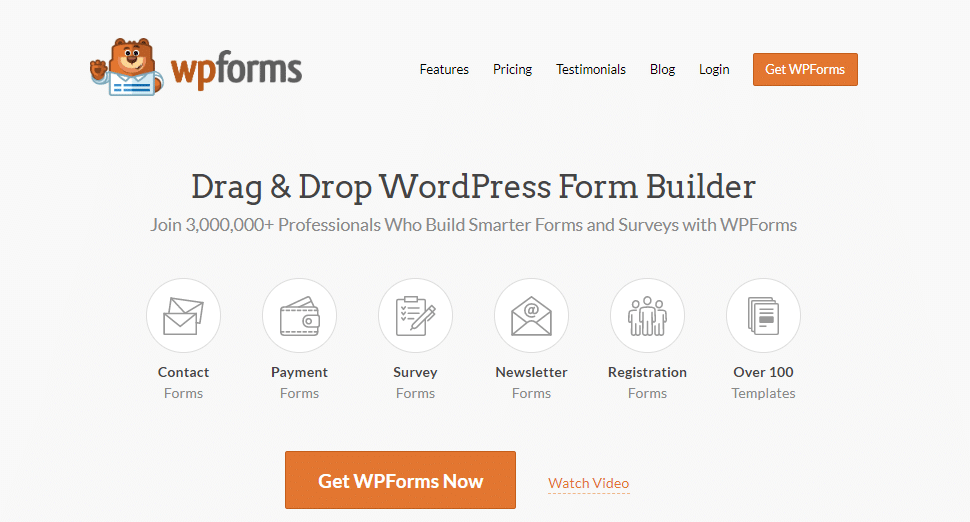 WPForms is a very useful plugin for beginners. It is basically a WordPress contact form plugin. WPForms has a drag and drops form builder option which helps you to create any kind of forms for your website.
WPForms can be used to create affiliate signup form and allow your partners to send an affiliate request to your WordPress to increase the popularity of your website. It has constant contact integration which allows you to reply to your customers automatically. WPForms also has various pre-built templates to build a user registration form, poll form, survey form, etc.
#9 AdSanity
AdSanity is a very popular management plugin which is used for WordPress websites. One of its most popular features is the powerful display option which can be used to display the banners on the sidebar, header and footer of your website.
The publishing option can be used to set the start and end dates for your ads so that you are able to promote deals with your affiliate partner. AdSanity is extremely good for people who use Google AdSense. It can show you the graphical statistics for every single ad which is displayed on your web page.
5 Analytics And Statistics Plugins For WordPress
What other features should these plugins have?
Here, we have mentioned some of the most feature-packed affiliate marketing tools for you to choose from. They not only help you to earn a lot of money but also allows you to enhance your business in the best possible way. Can you think of any other features which these plugins should contain?