Introduction – Best eCommerce SEO Tools
eCommerce SEO, or Search Engine Optimization for eCommerce, is the practice of optimizing an online store's website and product listings to improve its visibility in search engine results pages (SERPs). The ultimate goal is to attract more organic (non-paid) traffic and increase sales. Remember that eCommerce SEO is an ongoing process that requires regular monitoring and adjustments. Keep up with industry trends and algorithm updates to stay competitive in the ever-evolving world of online retail.
Here are 10 essential tools for eCommerce SEO that can help online stores optimize their product listings, improve search rankings, and analyze customer behavior:
1. Google Analytics
Google Analytics is a powerful web analytics service offered by Google that helps website owners and marketers track and analyze various aspects of their website's performance. It provides valuable insights into user behavior, website traffic, and conversion data, allowing businesses to make informed decisions to improve their online presence and achieve their goals. Google Analytics is a free tool with a paid premium version called Google Analytics 360, which offers more advanced features and support for larger enterprises. It's an essential tool for businesses and website owners looking to understand and improve their online performance and user experience. It offers insights into how users interact with your website on different mobile devices, helping you optimize for mobile traffic.
2. Google Search Console
Google Search Console, formerly known as Google Webmaster Tools, is a free web service provided by Google that allows website owners, webmasters, and SEO professionals to monitor and maintain the presence of their websites in Google's search results. It offers a wide range of tools and reports to help you understand how Google views and interacts with your website. If your website targets multiple countries or languages, you can specify your international targeting preferences here. Google Search Console is a valuable tool for optimizing your website's visibility in Google search results, diagnosing issues, and monitoring your website's performance. It's an essential companion to other SEO tools and helps you ensure that your website is well-received by Google's search algorithms.
3. SEMrush
SEMrush is a popular and comprehensive SEO (Search Engine Optimization) and digital marketing tool used by marketers, SEO professionals, and website owners to analyze and optimize their online presence. It offers a wide range of features and capabilities to help improve search rankings, track competitors, and enhance overall online marketing strategies. SEMrush provides social media analytics, including data on engagement, audience growth, and competitor comparisons. SEMrush is a versatile tool that can be used to improve various aspects of your online presence, from SEO and content marketing to paid advertising and social media management. It provides actionable insights and data-driven recommendations to help you make informed decisions and stay competitive in the digital landscape.
4. Moz Pro
Moz Pro is a suite of SEO (Search Engine Optimization) tools and software developed by Moz, a well-known company in the field of SEO and digital marketing. Moz Pro is designed to help businesses and digital marketers improve their website's search engine rankings, track SEO performance, and gain valuable insights into their online presence. Moz Pro provides comprehensive backlink analysis, helping you monitor your backlink profile, identify spammy links, and track link-building efforts. Moz Pro is a comprehensive SEO toolset suitable for businesses of all sizes and digital marketing professionals. It aims to provide data-driven insights and actionable recommendations to help improve website performance in search engine rankings and overall online visibility.
5. Ahrefs
Ahrefs is a popular and comprehensive SEO toolset that provides a wide range of features and data for website owners, marketers, and SEO professionals. It's known for its extensive database of backlinks and keywords, making it a valuable tool for improving search engine rankings and analyzing competitors. With Ahrefs, you can analyze the SEO strategies of your competitors. You can see which keywords they rank for, analyze their backlink profiles, and identify opportunities to outrank them. Ahrefs is a paid tool, and it offers different pricing plans based on the level of access and features you need. Many SEO professionals and businesses find it to be a valuable investment for improving their website's SEO performance and staying competitive in their industry. Ahrefs includes a YouTube keyword research tool that helps content creators and marketers find relevant keywords and topics for their YouTube videos.
6. Yoast SEO for WooCommerce
Yoast SEO for WooCommerce is a specialized plugin designed to enhance the search engine optimization (SEO) capabilities of WooCommerce-based online stores. WooCommerce is a popular WordPress plugin for creating eCommerce websites, and Yoast SEO is a well-known SEO plugin for WordPress. When combined, they provide a powerful solution for optimizing product listings, improving search rankings, and enhancing the overall SEO performance of your WooCommerce store. The plugin is actively maintained and updated to keep it in line with changes in WooCommerce and WordPress. Yoast also offers support to address any issues or questions you may have. Using Yoast SEO for WooCommerce can help you optimize your product listings, improve your online store's visibility in search engine results, and ultimately drive more organic traffic to your eCommerce site.
7. SE Ranking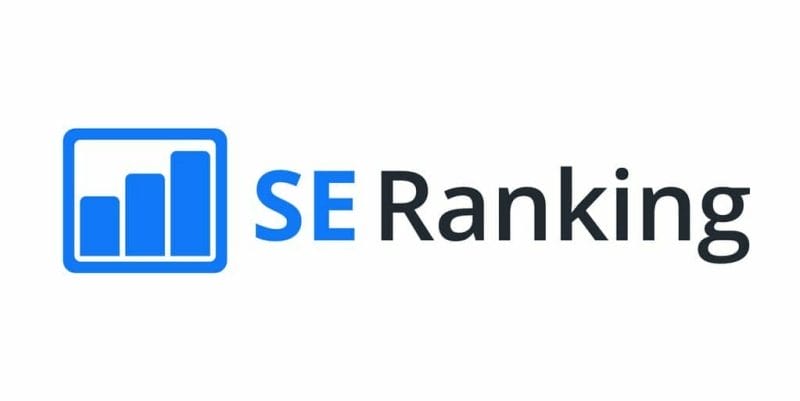 SE Ranking is an all-in-one SEO (Search Engine Optimization) software platform that offers a comprehensive suite of tools and features to help businesses and website owners improve their online visibility and search engine rankings. SE Ranking is suitable for both SEO professionals and those new to SEO who want to optimize their websites and track their progress. The platform includes tools for optimizing websites for local search, including tracking local rankings and managing online business listings. SE Ranking offers various pricing plans to accommodate different needs and budgets, making it a flexible option for businesses and individuals looking to improve their SEO efforts and online presence. It's a user-friendly platform that can be beneficial for tracking and optimizing search engine rankings and overall website performance.
8. Yotpo
Yotpo is a popular eCommerce marketing platform that specializes in user-generated content (UGC) and customer reviews. It offers a range of features and tools designed to help online businesses collect, manage, and leverage customer-generated content to enhance their marketing efforts and improve customer engagement. Yotpo integrates seamlessly with popular eCommerce platforms like Shopify, Magento, WooCommerce, and others, making it easy to set up and manage. Yotpo offers tools for moderating and curating user-generated content to ensure that only appropriate and genuine reviews and content are displayed. Yotpo is a valuable tool for eCommerce businesses looking to harness the power of user-generated content, particularly customer reviews and visual content, to improve their online presence, build trust with customers, and drive sales.
9. Screaming Frog SEO Spider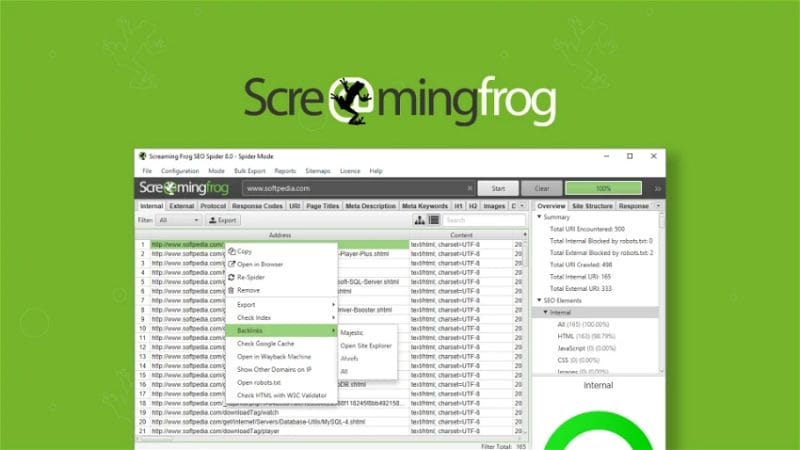 The Screaming Frog SEO Spider is a desktop software application used by SEO professionals and website administrators to perform website audits, analyze SEO-related data, and identify technical issues that may impact search engine rankings. The SEO Spider "crawls" or scans websites, indexing pages, and collecting data about each page's meta tags, headers, links, and other SEO-related elements. It has the capability to render JavaScript-driven websites, allowing for a more accurate analysis of content that relies on client-side rendering. Screaming Frog SEO Spider is available in both free and paid versions, with the paid version offering additional features and advanced functionalities. It is a versatile tool that can help website owners and SEO professionals identify and resolve SEO-related issues, leading to improved search engine rankings and website performance.
10. Hotjar
Hotjar is a popular website analytics and user feedback tool that helps website owners and digital marketers understand how users interact with their websites. It provides valuable insights into user behavior, allowing businesses to optimize their websites for better user experiences and improved conversions. Hotjar integrates with popular analytics and marketing tools, such as Google Analytics, Google Tag Manager, and various content management systems, making it easy to combine data and insights from different sources. Hotjar is a valuable tool for website optimization, usability testing, and conversion rate optimization. By analyzing user behavior and collecting feedback, businesses can make data-driven decisions to improve their websites and ultimately provide a better experience for their visitors. Hotjar offers tools to create on-site surveys and polls that can be triggered based on user behavior.
Create Your Own Website
The RetailMarket WordPress Theme equips you with a comprehensive set of features for swiftly crafting a distinctive WooCommerce online store or a multi-vendor marketplace that rivals the scale of Amazon. With the integration of Elementor's live page builder, you gain access to cutting-edge design capabilities and functionalities that were previously unparalleled in the world of WordPress. RetailMarket offers a selection of header styles, allowing you to present your content in a polished and professional manner, enhancing the overall appeal of your platform.
Conclusion – Best eCommerce SEO Tools
In conclusion, eCommerce SEO is essential for online stores looking to improve their visibility, attract more organic traffic, and ultimately drive sales. Utilizing the right tools and software can significantly aid in optimizing product listings, enhancing search rankings, and analyzing customer behavior. The 10 tools mentioned above offer a range of capabilities, from keyword research and technical SEO analysis to user behavior tracking and conversion optimization. By strategically integrating these tools into your eCommerce strategy, you can gain a competitive edge in the online marketplace and maximize the success of your online store.
Interesting Reads:
8 Best Graphic Design Tools for Designers
6 Best Environmental Monitoring Tools for Scientific Research
7 Best Language Learning Tools for Cultural and Personal Growth