Can you tell who in this world doesn't like to mint? With the best WordPress marketplace plugins, one can magnate a maximum number of businesses for its marketplace. You just need to select the best from the lot and sit back.
But, hold on! How will you know that you are selecting the best one or not? WordPress is a booming tool that helps in creating and managing websites with ease. This divulges and provides dedicated services in delivering blogs, business websites, personal sites, and eCommerce stores. So, if you have an inch of doubt that is bothering you, tell it to stay quiet.
Do you need just a theme to go with it? Yeah, we have everything set for you. Do check upon our themes and get started right away! Click Here
WordPress is Humongous
This platform gets updated regularly, which also comprises easy customization and extensive testing. Other than that, you are choosing a flexible and time-tested solution that will not tarnish your budget. If you do not believe this, you need to believe the words of the famous digital marketer Neil Patel.
He says if you are bothering to manage your content, then WordPress stands as the most vital system. Starting with the website to stacking up your content or pepping up the designing element. It makes everything look superb! So, why not create an interacting and lucrative marketplace just like Amazon, Flipkart, eBay, and more?
So, hey issues! We have solutions to this. We'll enlist the top best multi-vendor plugins which are quite overwhelming to select for one's business.  
Dokan Multi-vendor Marketplace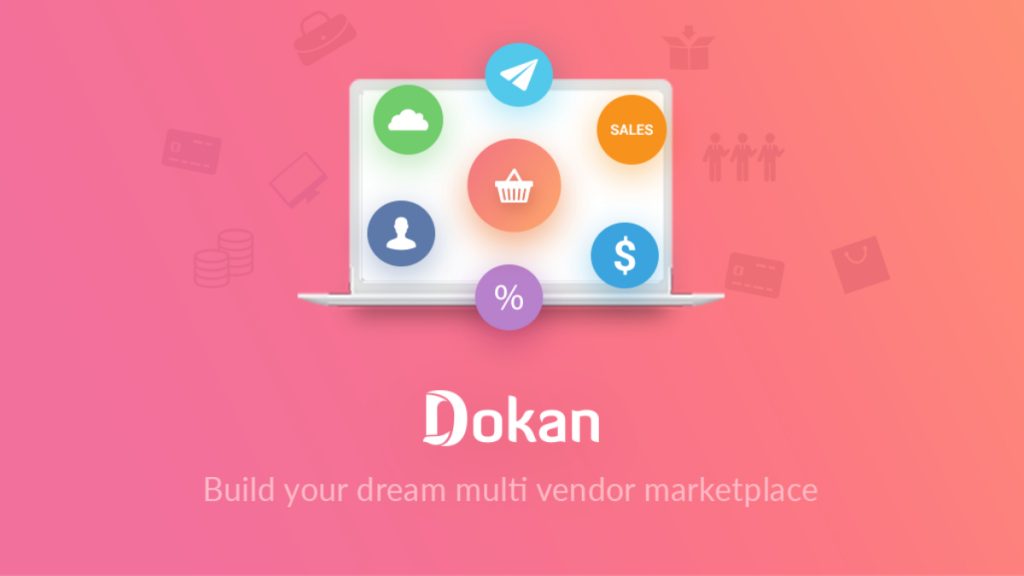 Getting started with the supreme one from the beginning. Dokan stands as the best WordPress marketplace plugin which you need to owe. Being trusted by 40,000 marketplaces worldwide. Dokan is the most suitable solution if you wanna have multiple vendors and stores inside WordPress. Counted among the best multi-vendor plugins, Dokan multi-vendor deems to extend the best ever frontend market for any type o business. You can count upon any digital products, physical products, auction sites, or any other site that only invites booking. You just name it, you have got the solution here.
Vendors become the king here. With smooth access to a personalized frontend dashboard, vendors are given the topmost accessibility of everything with ease. Backend accessibility is duly given to the admin as the main controller.
Offers a wide database for multiple product types that is simple, variable, downloadable, virtual, grouped, and more.
It also offers a simple and compatible interface with WooCommerce.
Dokan extends a quick and detailed review of the report extracted in the context of the store performance by the vendors.
Giving a manageable SEO, this plugin allows the user/vendor to get a hand over SEO which deals with custom meta, store permalink, and description.
Other outstanding features include-easy shipping management, order and earning widget, easy, and safe refund process, product and brand review, enhanced withdrawal system, and lots more.
Do Check Out Our StoreMateDokan Theme
WC Marketplace
Are you planning to adorn a virtual eCommerce look for your vendors? This has become an easy-peasy thing as WC Marketplace promises to provide the best marketplace system. Being the best WordPress marketplace plugin, this provides an entirely separate dashboard that provides a wider platform for the vendor to manage their products, services, coupons, orders, customers reviews and issues, and more. Other than that, vendors can also be smart and can earn doubly by selling their already listed products and services to vendors. This also grants to assist the withdrawal of all or some of the pending dues at any point in time.
Offers a user-friendly dashboard for vendors who can witness a snapshot view of the entire store. The feature-rich dashboard also comprises managing products, commission, track orders, and more.
Easy and quick accessibility for users to register as vendors or sellers. WC Marketplace offers a wide range of services that allow users to register as vendors or sellers. These vendors' requests will then show up on the to-do list where you can approve or disapprove them as vendors.
It also permits the admin with the 12 personalized email templates which he can optimize according to his or her wants and layout niche. The email templates include segments like new vendor account, admin new vendor account, approve vendor account, rejected vendor account, new vendor product, and more.
This allows the vendor to launch its products-services and maintain them in the eCommerce system for a longer period of time.
As it is easy and affordable, it allows easy access to rent and sell goods, spaces, and services online. Additionally, it also commences with booking management, a flexible listing facility, and more.
This includes flexible booking methods, easy payment methods, quick commission split.
One can also initiate a subscription marketplace which helps to bring life to your product's portfolio by initiating a recurring revenue stream or simply looking to enhance your existing business.
WC Vendors Marketplace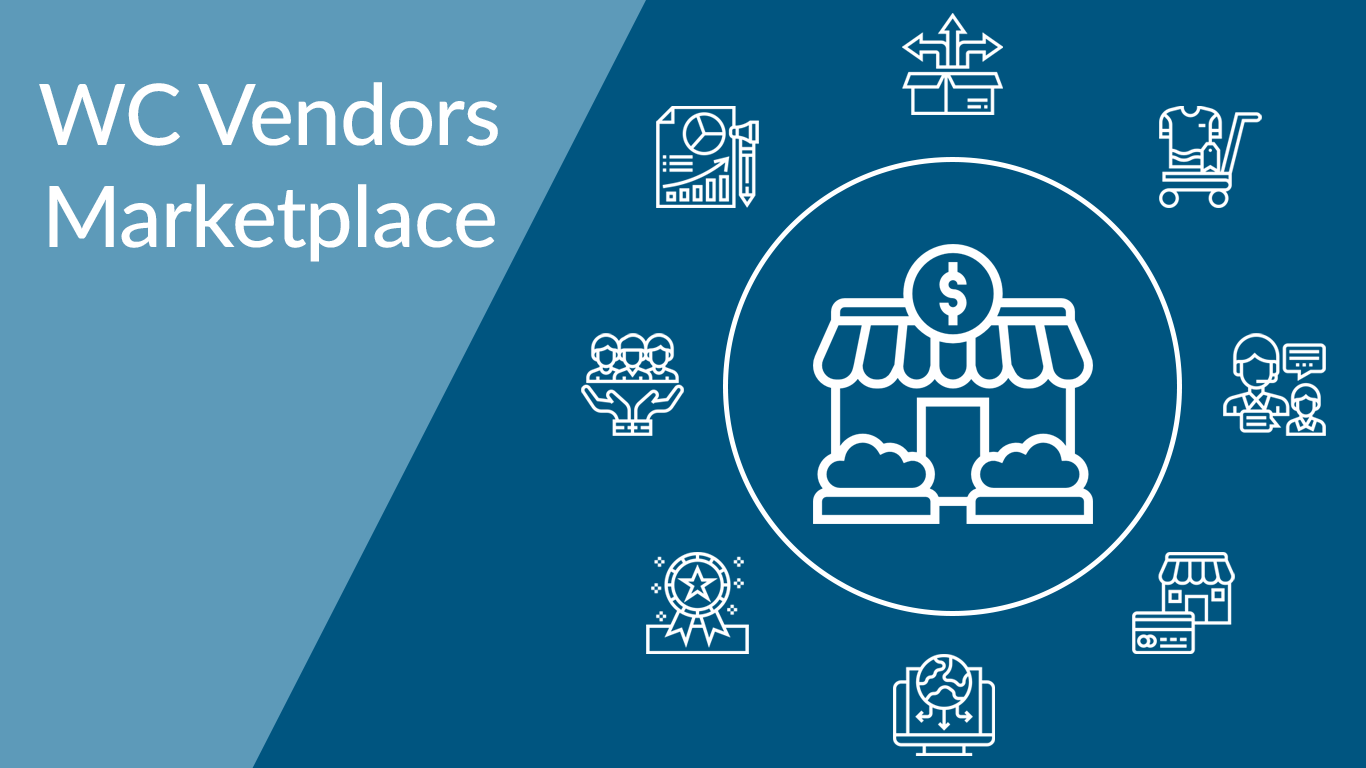 WC vendors allow you to grab the latest chunk of a successful marketplace and happy customers through its outstanding solution for advanced eCommerce. So, it's time to build your own marketplace just like eCommerce giants Amazon, eBay, Shopify, and more. So, if you are planning to earn commission and harness your marketplace-this is what you need to have, right away. Being on toes at all times, WC vendors being the best WordPress marketplace plugin comes up with a wizard that helps to guide an initial setup of your marketplace. Also, being the master of all it also welcomes a wide range of products and services along with a large number of vendors.
This comes with a well-integrated frontend dashboard that seamlessly blends with hundred of themes very easily. Here, the vendors take full control of the dashboard and the setup while you enjoy including vendors.
As vendors stand as the king, he gets full charge of his store. Also, according to his will, he has easy access to customizable, independent, storefronts with unique URLs.
There is also a plus-point for the admin. Being the super-in charge of the whole system. You can earn a commission on the basis of the vendor, their products/services, and sales that it incurred.
It also holds a complete shipping solution for the vendor for its marketplace. Flat rate and table rate shipping.
For better social stability and activeness, vendors can add social media with their marketplace which will show customers' ratings on vendors' products, their purchase experience which will initiate brand value.
It doesn't require any coding knowledge as its built-in feature facilitates everything with ease.
It also allows the vendor to enable and disable dashboard experience according to the product or services he is keen on selling. This helps to enhance quality control and ensures displayed products should have the required information.
Do Check Out Our StoreMate WC Vendors Theme
WCFM-WooCommerce Frontend Manager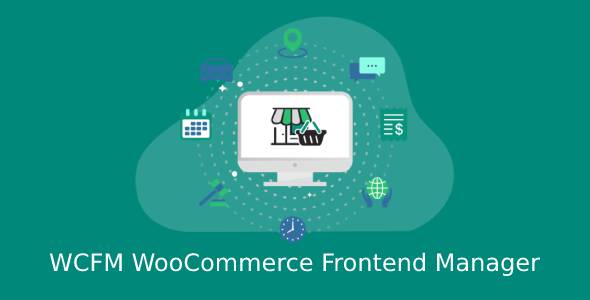 Wanna enhance your frontend manager to the next level? Being the smartest and best WordPress marketplace plugin, WCFM-WooCommerce Frontend Manager culminates to give advanced product options, integrations, shipping tracking, bulk stock manager, support tick module, message board, and more. It also houses a few more yet major functionalities like WooCommerce bookings, appointments, rental and booking systems, subscriptions compatibility, import/export knowledge base, notifications, direct messaging, and PDF invoices.
Interestingly, other than smooth compatibility with WordPress this plugin also has a good configuration with Dokan and WC Vendors.
Like an acute manager who is responsible for everything in the store. WCFM-WooCommerce Frontend Manager comes with advanced features. This includes accommodation, appointments, auctions, events, tickets, and more. It also has an upper hand for product CSV Import, Bulk Stock Manager, quick edit and bulk edit, feature and duplicate product, and more.
By being a single plugin, it has the power of quick and robust integrations. This includes WC Product addons, toolset types, ACF Compatibility, Google map, and geolocator, WooCommerce per product shipping compatibility, and more.
This is also supported with added features like the support tick module which allows the vendor to have tickets according to the number of stores.
The vendor can also manage all the products in stock with just a single click.
It also harnesses WCFM-WPML integrations which help to create and translate products live on site
Do Check Out Our StoreMate WCFM Theme
WooCommerce Product Vendors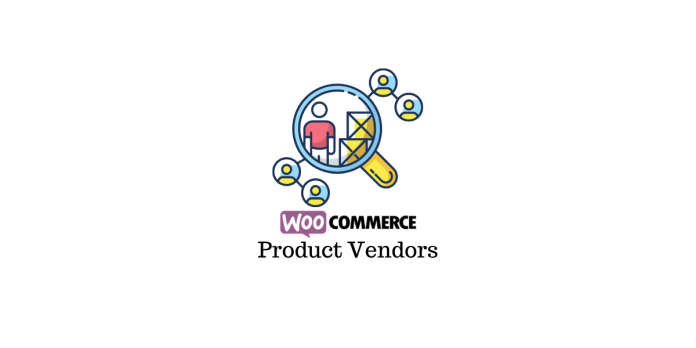 Have you ever come across such a WooCommerce plugin that can instantly change into a marketplace that stands complete with multiple vendors, products, and payout settings. Being the best multi-vendor plugin, this helps with drawing commissions from multiple vendors who also work upon maintaining their sites. Meanwhile, you can ace on building community with that.
With the smooth access of WooCommerce, you can create a marketplace for anything. Starting from physical products to digital and to handmade to much more. The list goes on.
Alongside the vendor's product, you can also display and sell our products and services.
You can do a bit of smart work with arranging incentives and loyalty points with vendor-specific commission rates. Also, you can set separate commission rates across our marketplace.
It also reduces burdening of admin for every task. Here the main role is played by the vendor.
This also doesn't allow non-matured orders to get a commission.
This comes with an updated report generation tool that keeps you on top of the marketplace.
Webkul WordPress WooCommerce Multi-vendor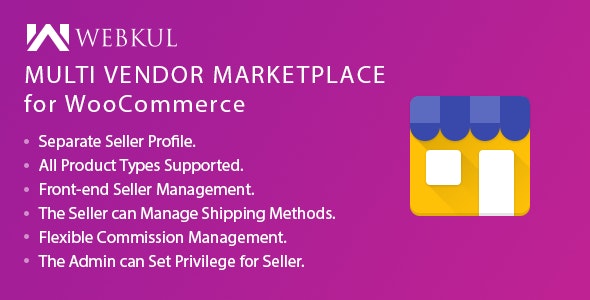 Being counted among the best WordPress marketplace plugin, here you'll get a fully functioning marketplace with multiple vendors with their enumerable profiles and brands. Through this plugin, vendors/sellers can get an open hand to view and edit their profiles. Additionally, they can view their product list, search, edit or delete products from it. Additionally, the seller can have full access to records of his transaction, and sales charts on his dashboard.
It is all products and services supported
Commence with Seller review and rating
It has a central marketplace for all the inputs by the vendors
For clarity in communication, it has open communication access with the admin
It gets arranged according to the seller order management
Encourages flexible commission management
Add unique in the dashboard by placing favorite seller profile
It is the final decision of the admin to approve and disapprove the products and services as extended by the vendor
Vendor Pro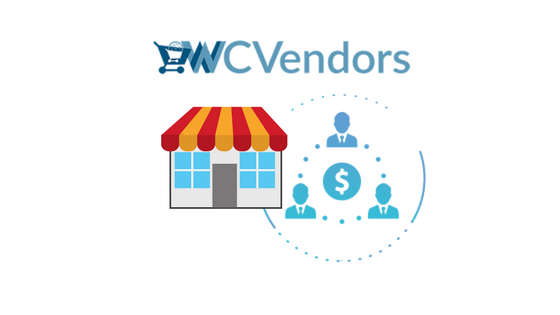 While counting upon the best WordPress marketplace plugin, Vendor Pro allows sellers/vendors by simple controlling to manage the store. So, it is high time for the admin to save time and money and divert workload simultaneously. Following this, it supports multiple advanced features like inviting numerous sellers on our website or granting them affiliate rights, earning commissions via their sale, and integrating through sale payment gateways.
Simplifies access of the sales report by the vendors
Fully functioning and add/end capabilities
Vendors can view manage orders including shipping, tracking, and more
It also extends full support or all the product types. This includes grounded, downloadable and other types of varied products.
Encourages shipment tracking for vendors to reach out to monitor the movement of the product
It also encourages social media modules like Facebook, Twitter, Google+, and more.
YITH WooCommerce Multi Vendor/Marketplace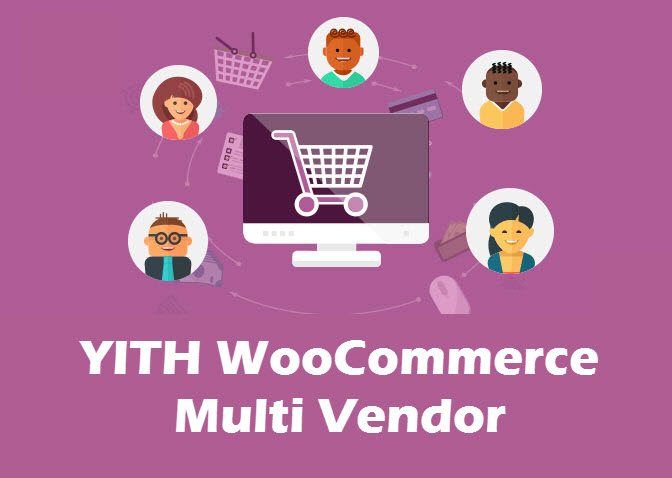 It's time to turn your eCommerce into a whole new marketplace. Through this plugin, you are deemed to create a complex marketplace that stands easy and fast on run. One can generate passive income on sales made by the users that will publish their products on our eCommerce platform. Additionally, you'll be able to recognize a focusses-marketing campaign. And, keep control of the whole e-commerce by monitoring income, reviews, and orders.
Allows easy vendor's page creation with the following information. Paypal email address, owners, store description, and more.
Amend vendor label
Manage linked products that stand as grouped, upsell and cross-sell.
The super admin takes the decision of making payment on the basis of the policy and also as agreed by the vendor at the time of starting the venture.
Display of vendor's name next to the product name on the main shop page.
Harnesses synchronization of the orders, so that any changes in the main order can be levied on the vendor's one.
Edit commission rate for vendors and for a single product.
In the Nutshell
There are plenty of tools and solutions which you can surely integrate for your scaling business or eCommerce. From the article above, it has been clearly depicted that they are not just plugins that will help your business to rocket. These are the game-changers that will ultimately draw up more products, traffic, sales. So, it's time to welcome more sales into your business and say hello with 'Merry Christmas' and 'Happy New Year' to your customers.
Drop your favorite and luckiest game-changing plugin in the comment section down.