Let your customers enjoy the facility of secure and fast payment online
Payment gateway lets you make instant payment online
Payment gateway should be available on your eCommerce website to let the customer make their payments instantly. The money is transferred from via customers' bank account which passes through a payment gateway. If you want your website to touch the topmost peak, choose a payment gateway plugin that handles every initial related to the payment process. A payment gateway is a software which needs to be managed regularly. By installing the payment gateway plugin you can reduce the burden on your shoulders. Install one of them now.
Here is the list of top 15 payment gateway plugins which you can use with WordPress:
1. Fondy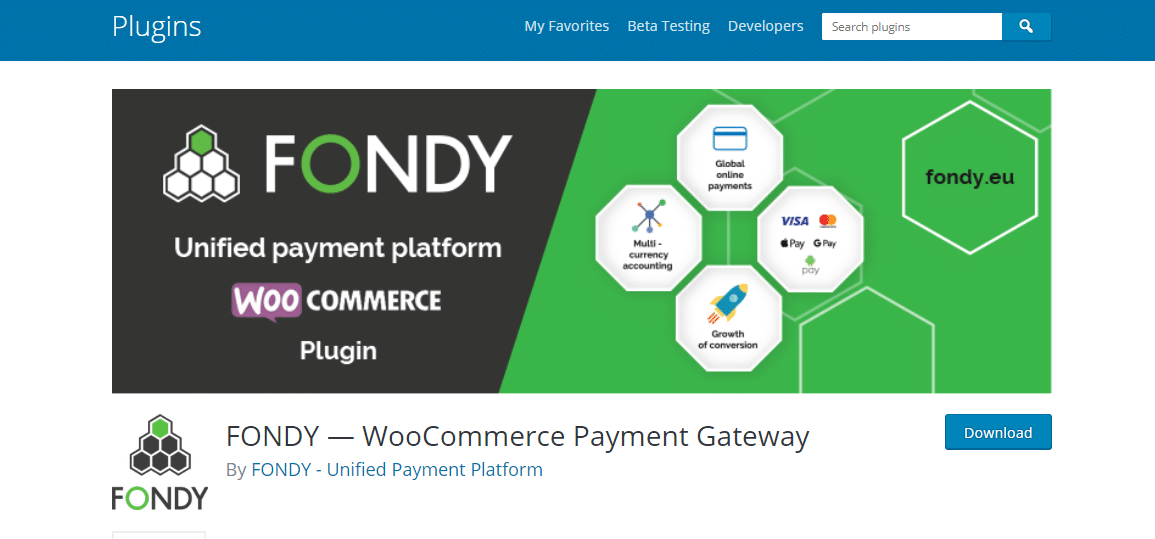 It is specially designed for WooCommerce users and it lets website owners accept payments without any complications related to coding or setup process.
Key features:
Setup for payment page is quite simple with few clicks away
Quick creation of payment followed by the instant payment processing
You can handle payments with full control and with on-time withdrawals
2. 2Checkout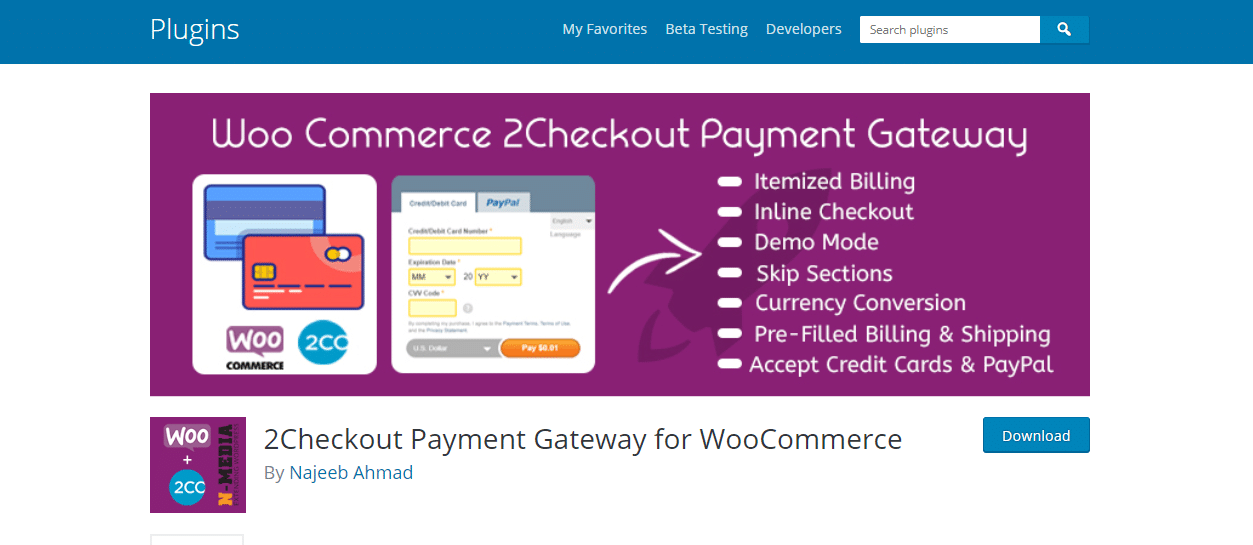 Best suitable for WordPress eCommerce websites this plugin lets you create payment gateways. You can enjoy amazing features added to this plugin anytime.
Key features:
Conversion of currency followed by international transactions
The flexibility of payment location
Can accept payments on 2Checkout platform
3. WPayForm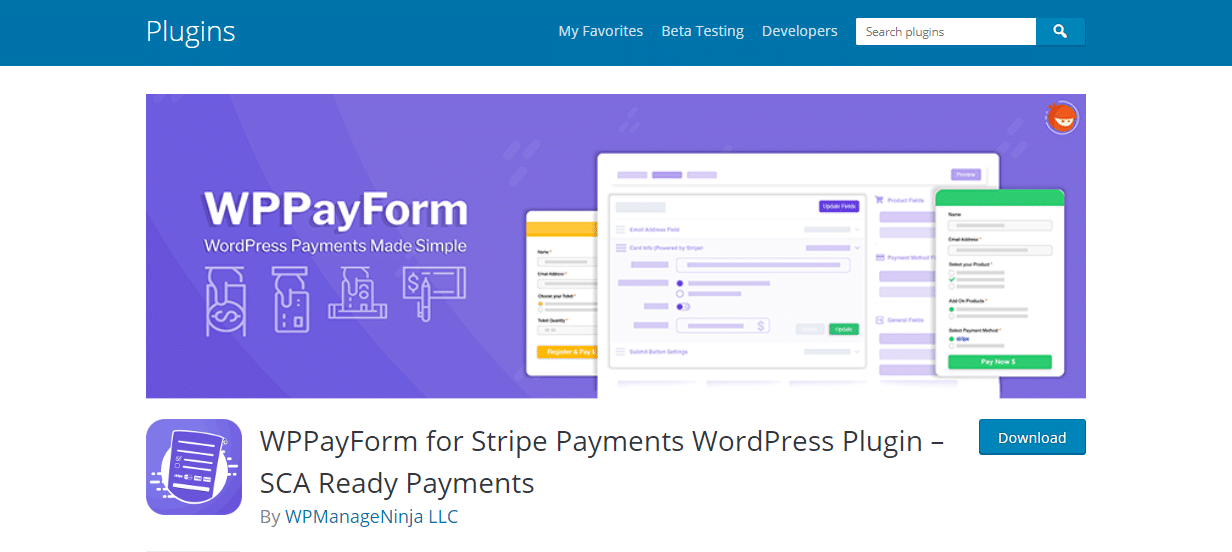 If you are willing to accept payments in your donation box or want for event registration, install this plugin. You can accept direct payment from your WordPress site.
Key features:
Payment button can be associated with the submit button
Input fields are present in large number letting you customize the form from the way you wish to
Pre-build stripe payment gateway lets you connect your Stripe account and later accept payments
4. Authorize.net
One of the popular payment gateway plugins out there is Authorize.net. It also safeguards the payment process preventing fraud.
Key features:
The services are PCI DSS certified safeguarding your customers and your eCommerce website
You can set up a merchant account and can also sign up for the service by paying $25
Though the payment is limited to citizens of U.S, Canada, UK and Europe one can make the payment if the payment method is valid
5. Braintree
Another type of payment gateway plugin popular in the market is Braintree.
Key features:
No payment needs to be made for installing the plugin
Fee applicable based on per transaction done
Fully secured and protection against fraud
6. PayPal Pro
Maintaining its reputation, this plugin is quite popular for making online payments.
Key features:
Customers can make payments for products and services irrespective of redirection to PayPal
No need for a merchant account
Users holding credit cards can pay using 6 currencies
Accepts payment in 25 different currencies and from around 200 or more markets
7. Stripe
The most effective payment gateway plugin with high performance is here now, install Stripe.
Key features:
No need to pay a monthly fee and setup fee
Can be customized as per need
Available in almost 100 countries accepting 135 different currencies worldwide
8. Stripe Free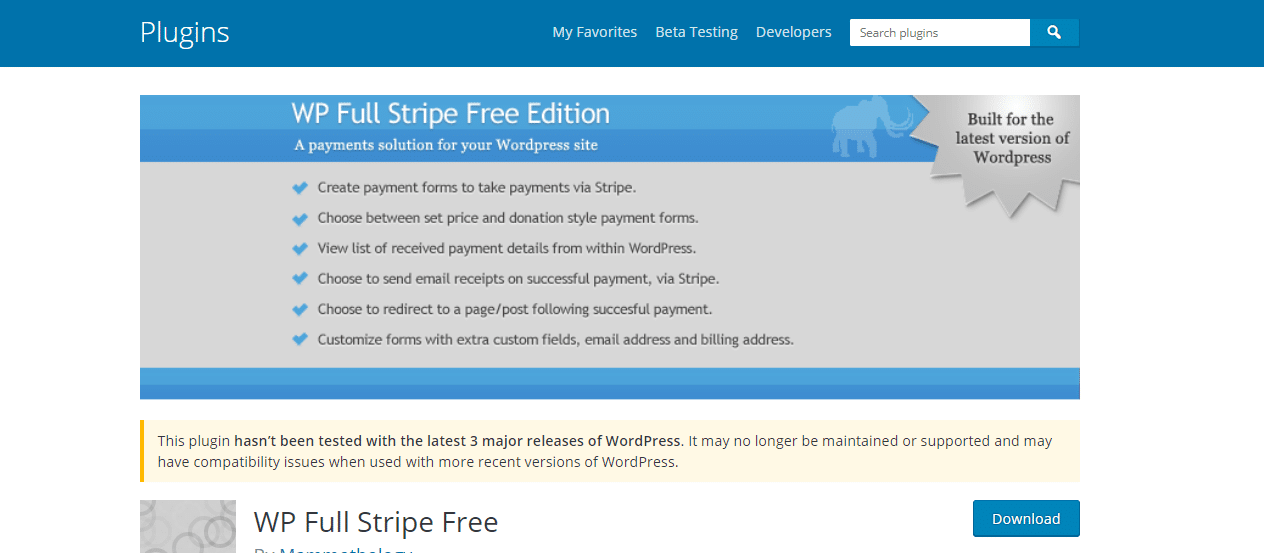 It is free and is a brother version of Stripe. Customers need not visit a third party website for making payments as you can accept payments directly using different payment providers and options available.
Key features:
Full access to drop payments forms
Customization option based on shortcode is available for your WordPress page
You can monitor previous payments and cancellations
9. Mollie Payments
It lets you create a payment gateway for your WooCommerce and WordPress site.
Key features:
Automated payments process is available
Safe transactions
Both local and international payments methods are available
10. Quickpay
It is compatible with your WooCommerce site and meant for accepting payments instantly.
Key features:
Access to API features
Refund and cancellation is available
Security features which prevent fraudulent activities
11. PayPal for Digital Goods
Specially designed for selling digital goods and services and accept payments online.
Key features:
You can easily set up a PayPal payment switch which could be linked to your bank account
Notification is sent when transactions are done
Everything from download and transactions is automated
12. Stripe Checkout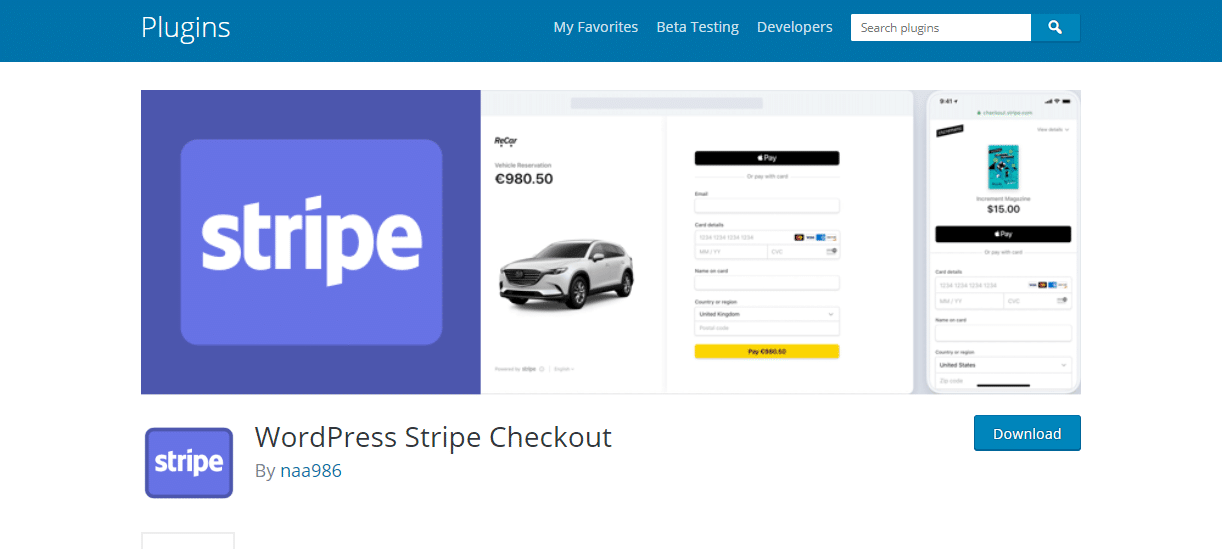 It is a simple checkout plugin that allows you to attach a built-in Stripe button redirecting to the payment gateway of Stripe.
Key features:
It is a free payment gateway
Debit cards and credit cards are accepted
A very reliable checkout process
13. Razorpay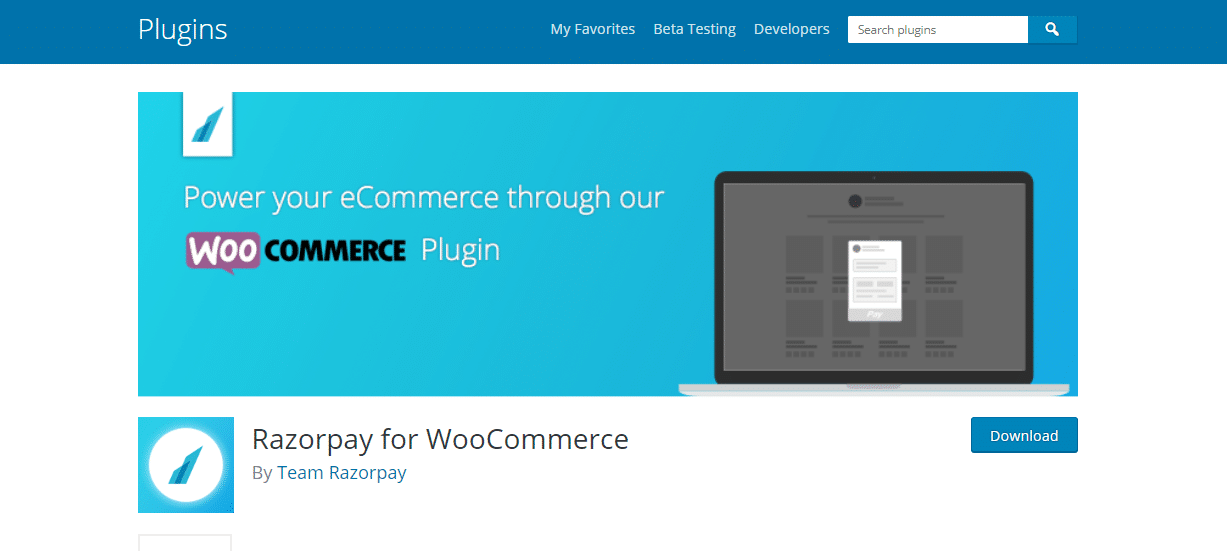 This WordPress payment plugin is popular in Asia and has a simple interface that integrates with WordPress preventing confusion for the customers.
Key features:
Outstanding visual interface allowing you to add discounts on your products and services
Logos of various credit cards are displayed
14. OpenPay
It is an international WordPress payment gateway plugin which is free. It is a trustable payment gateway plugin of WordPress and has advanced security features for safe transactions. Credit payments can be made in multiple countries and debit payments from across the globe are accepted only with valid payment methods.
Key features:
Global payments are processed from every country
An automated payment process
Compatibility with leading payment plugins
15. Square
Install this plugin to accept online payments instantly.
Key features:
You need not pay a monthly fee but 2.2% per transaction
You can set up a merchant account
Tight security for fraud prevention
Several credit and debit cards are accepted
Automated payment transactions
Above mentioned WordPress payment plugins are available in both a free and premium version. You can select one for your WordPress site or eCommerce site. Now start receiving payments across the globe enjoy freedom. The payment process and transactions are secured and there are no chances of fraud in any circumstances. Choose accordingly.