With Black Friday approaching, a plethora of tools for WordPress users, including plugins, themes, and other essentials, are being offered at significant discounts.
Explore some of the best WordPress Black Friday deals currently available on the internet.
1. Elementor
Elementor is a popular drag-and-drop page builder plugin for WordPress that empowers users to create visually stunning websites without the need for coding skills. It provides a user-friendly interface, allowing for easy customization of page layouts and designs. With a wide range of widgets and templates, Elementor enables users to build responsive and professional websites efficiently. It's widely used for its intuitive design capabilities, real-time editing, and seamless integration with WordPress, making it a go-to choice for both beginners and experienced web developers seeking a flexible and efficient website building solution.
2. WP Rocket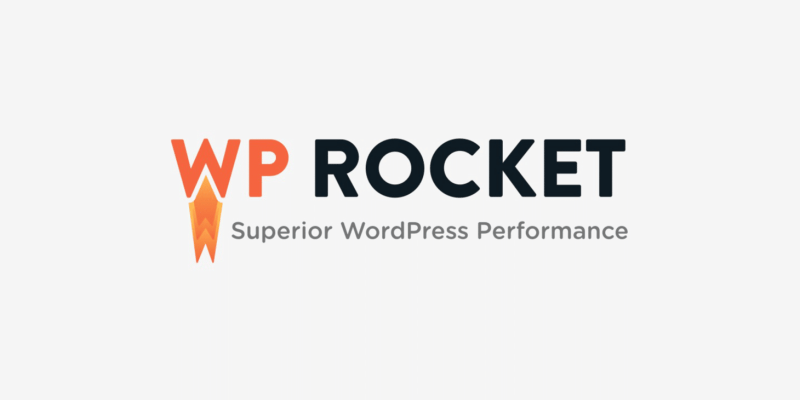 WP Rocket is a premium WordPress caching plugin designed to optimize website performance and speed. Caching involves storing static versions of web pages to reduce server load and accelerate page loading times. WP Rocket simplifies this process for users, offering a user-friendly interface and automatic caching settings. It includes features like page caching, browser caching, and GZIP compression to enhance website speed. Additionally, WP Rocket incorporates advanced optimization techniques such as lazy loading of images and deferred loading of JavaScript files.
3. WP Forms
WPForms is a powerful and user-friendly form builder plugin for WordPress. It enables users to create various types of forms easily, including contact forms, feedback forms, survey forms, and more, without requiring any coding skills. The plugin features a drag-and-drop form builder, making it intuitive for users to design and customize forms according to their specific needs. WPForms comes with pre-built form templates, conditional logic, and a range of add-ons to extend functionality, such as payments, email marketing integration, and user registrations. With a focus on user experience and functionality, WPForms is a popular choice for individuals and businesses seeking a flexible and efficient solution for creating and managing forms on their WordPress websites.
4. OptinMonster
OptinMonster is a powerful lead generation and conversion optimization tool designed for websites using WordPress and other platforms. This plugin allows users to create and display various types of opt-in forms, including pop-ups, slide-ins, floating bars, and more, to capture visitor email addresses and grow their email lists. OptinMonster offers features like exit-intent technology, which detects when a user is about to leave the site and prompts them with a targeted campaign, increasing the chances of conversion. It also provides A/B testing capabilities to optimize the performance of different opt-in forms.
5. Affiliate WP
AffiliateWP is a robust affiliate marketing plugin for WordPress that simplifies the process of managing and tracking affiliate programs. Designed for businesses and website owners looking to create and run their own affiliate marketing programs, AffiliateWP provides a user-friendly platform. It allows users to set up affiliates, track their referrals, and manage commissions effortlessly. The plugin integrates seamlessly with popular e-commerce platforms and membership plugins, making it versatile for various types of websites. With features like real-time reporting, affiliate coupon tracking, and customizable commission structures, AffiliateWP is a valuable tool for those seeking to establish and optimize affiliate marketing initiatives on their WordPress websites.
6. Easy Digital Downloads
Easy Digital Downloads (EDD) is a popular WordPress plugin designed for users who want to sell digital products online. It provides a streamlined and user-friendly platform for setting up an online store specifically tailored for digital goods like software, ebooks, music, and other downloadable items. EDD offers a range of features such as a customizable shopping cart, secure payment gateways, and detailed sales reporting. It is known for its simplicity and efficiency, allowing users to manage and sell digital products without the complexities associated with physical goods.
7. Gravity Forms
Gravity Forms is a powerful and versatile form-building plugin for WordPress. It allows users to create a wide variety of forms, including contact forms, surveys, quizzes, and more, using a simple drag-and-drop interface. Gravity Forms is known for its flexibility and advanced features, such as conditional logic, file uploads, and integration with third-party services. It's widely used for its customization options and ability to create complex forms tailored to specific needs. The plugin supports various add-ons, expanding its functionality to include features like payment processing, email marketing integration, and CRM connectivity.
8. LifterLMS
LifterLMS is a WordPress plugin designed to facilitate the creation and management of online courses, memberships, and learning management systems (LMS). This powerful tool transforms WordPress into a fully functional e-learning platform, allowing users to easily build and sell courses. LifterLMS offers features such as course building with multimedia content, quizzes, and drip content scheduling. It provides tools for creating memberships and handling course enrollments, progress tracking, and student engagement. The plugin integrates with various payment gateways and includes features like gamification to enhance the learning experience.
9. Ninja Tables
Ninja Tables is a WordPress table plugin designed to simplify the creation and management of tables on websites. It provides an intuitive and user-friendly interface for users to generate responsive and feature-rich tables without coding knowledge. With its drag-and-drop builder, users can easily customize tables, add data, and style columns. Ninja Tables is known for its speed and efficiency, ensuring quick loading times for tables on web pages. The plugin supports various data sources, including Excel, Google Sheets, and others, facilitating seamless data integration. Whether used for product comparisons, pricing tables, or data representation, Ninja Tables is a handy tool for individuals and businesses looking to enhance the presentation of tabular information on their WordPress sites.
10. CartFlow
CartFlows is a WordPress plugin that focuses on optimizing the sales funnel and checkout process for online stores. It integrates with popular page builders like Elementor and Beaver Builder to help users create a seamless and conversion-friendly sales funnel. CartFlows allows for the easy creation of multi-step sales funnels, making it possible to guide users through the purchase process with clear and customizable steps. It enhances the default WooCommerce checkout process by adding features such as one-click order bumps, upsells, and downsells. With its drag-and-drop builder and various customization options, CartFlows is a valuable tool for businesses looking to improve the efficiency and effectiveness of their online sales processes within the WordPress environment.
11. WP Astra
WP Astra is a lightweight and highly customizable WordPress theme that's widely used for its flexibility and performance. Known for its speed and compatibility with popular page builders like Elementor and Beaver Builder, Astra provides a solid foundation for designing a variety of websites. It offers a range of pre-built starter templates, allowing users to quickly set up their sites with a professional look. Astra is also known for its minimalistic design and adherence to coding standards, contributing to faster page loading times. With a focus on SEO and accessibility, this theme caters to users seeking a versatile and user-friendly option for building and customizing their WordPress websites.
12. LeadPages
LeadPages is a popular landing page builder and lead generation platform designed to help businesses and marketers create high-converting landing pages, pop-ups, and opt-in forms. Known for its user-friendly drag-and-drop builder, LeadPages allows users to design and customize landing pages without the need for extensive coding knowledge. It provides a variety of templates optimized for different purposes, such as lead generation, webinar sign-ups, and sales pages. LeadPages also includes features like A/B testing, analytics, and integrations with popular email marketing services, making it a comprehensive tool for optimizing and managing the conversion process.
13. AAWP
Amazon Affiliate for WordPress, is a popular WordPress plugin designed to simplify the process of integrating Amazon affiliate links and products into websites. It provides an easy-to-use interface for adding Amazon products, showcasing product information, and generating affiliate links. AAWP includes various templates and display options to present Amazon products in a visually appealing manner. It also offers features like real-time Amazon product data synchronization, geotargeting, and customizable templates, making it a valuable tool for individuals and businesses engaged in affiliate marketing through the Amazon Associates program.
14. Pretty Links
Pretty Links is a WordPress plugin designed to simplify and beautify long, complex URLs. It is commonly used for affiliate marketing and link management. With Pretty Links, users can create shortened, branded, and memorable links that redirect to the original URLs. This not only makes links more aesthetically pleasing but also helps in tracking clicks and performance. The plugin offers features like link tracking, click statistics, and the ability to create custom slugs. It's a handy tool for bloggers, marketers, and website owners looking to manage and optimize their links, especially in the context of affiliate marketing where clean and trackable URLs are essential.
15. WPBakery
WPBakery Page Builder, formerly known as Visual Composer, is a widely used and powerful drag-and-drop WordPress page builder plugin. It allows users to create and customize website pages with ease, without the need for coding knowledge. WPBakery comes with a user-friendly interface and a variety of content elements (such as text blocks, image galleries, buttons, and more) that users can drag and drop into their page layouts. The plugin is compatible with many WordPress themes and offers a responsive design, enabling the creation of mobile-friendly pages. With its versatility and extensive options, WPBakery Page Builder is a popular choice for individuals and businesses seeking a flexible and efficient solution for building and designing WordPress websites.
Final Thought On WordPress Black Friday Deals
In conclusion, the diverse range of WordPress plugins and tools available, such as Elementor for intuitive page building, WP Rocket for optimized website performance, and tools like WPForms and Ninja Tables for form creation and data management, reflect the dynamic ecosystem supporting WordPress users. Additionally, specialized plugins like AffiliateWP and Easy Digital Downloads cater to specific needs like affiliate marketing and digital product sales. These tools not only simplify complex tasks but also contribute to the robustness and versatility of WordPress, empowering users to create, manage, and optimize their websites effectively.
Interesting Reads:
Best Black Friday Web Hosting Deals
Create A Website With A Database