Tell your story, share your blogs, express your opinions, and delight your readers in a new way. We are proud to announce the launch of our new WordPress magazine theme DailyNews. It is designed to offer new styles and layout to the blog websites including all necessary functionalities. With a bundle of brilliant and custom features, it offers an easy solution to manage your blog posts that leave a memorable impact on your audience.
With DailyNews Theme, you'll get extensive display options to present your content that creates a strong base to capture your audience's interest. With extensive display options to present content, this theme is ideal to create newspaper, magazine, editorial, journal or blog website.
Why Should You Pick DailyNews?
You're writing to attract your audience. Your audience is also looking to get some valuable information. Competition is high but you can beat it with multiple engaging factors using DailyNews WordPress blogging theme. Making it easy to connect with your audience, you can create your blogging site in the way you ever dreamt of.
Here is a bundle of surprises that makes you redefine your simple blogging site with awesome and powerful features:
✦ Style Your Blog Content With Multiple Blog Layouts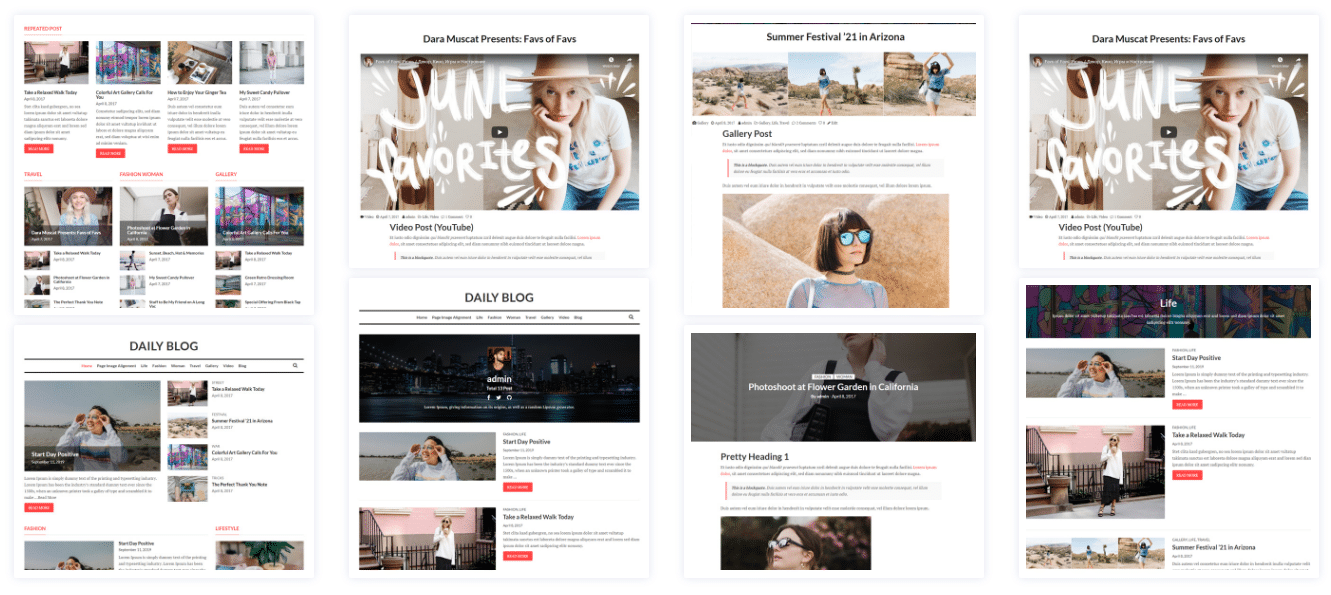 Appearance always matters when it comes to capturing your audience's interest. DailyNews offers a variety of blog layouts that allows you to customize your blog page appearance. You can edit appearance through WordPress live customizer easily.
Just try each layout and use the best that suits your writeup.
✦ Gutenberg Optimized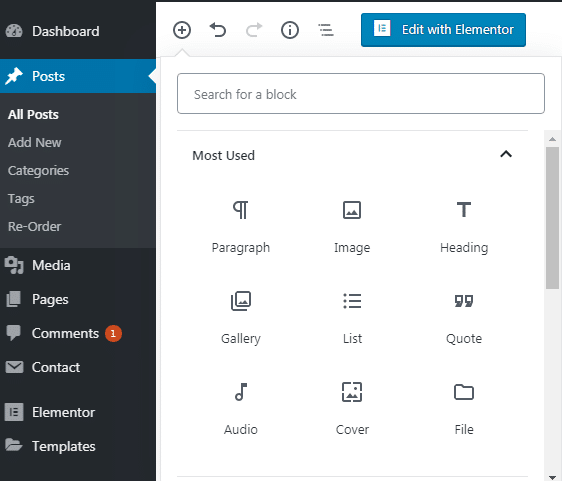 Take advantage of the new WordPress block editor Gutenberg. DailyNews is well designed and optimized theme for the latest WordPress editor. Create incredibly fast and more visual content layouts for your blogs as well as for your pages.
✦ Advanced Theme Panel Options
It comes with super cool customizing theme options and backend database structure that make it easy to manage all your blog posts with ease as well as with providing elegant blog appearance. Theme panel options include header & footer styling options, customize theme skin options, blog layouts, and many more attractive features. Take a look at some of these:
Exclusive Header layouts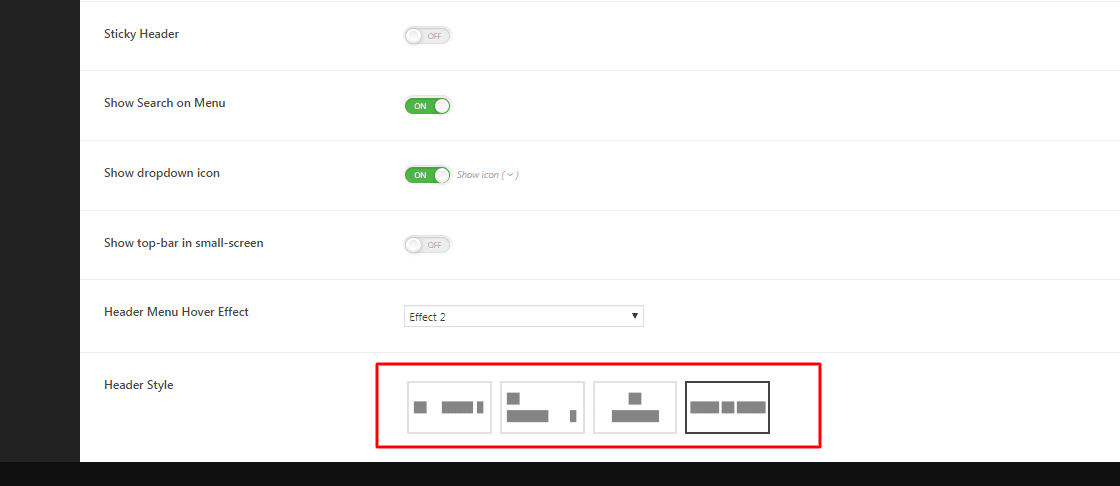 The Header should be such that it may catch your audience's attention the most. To make your site more interesting and amazing, we have come up with some advanced header layouts to give your site a more personal touch. You have many options to use as a sticky header, show search on the menu, show dropdown icon, header menu hover effect and more.
Style Up Your Footer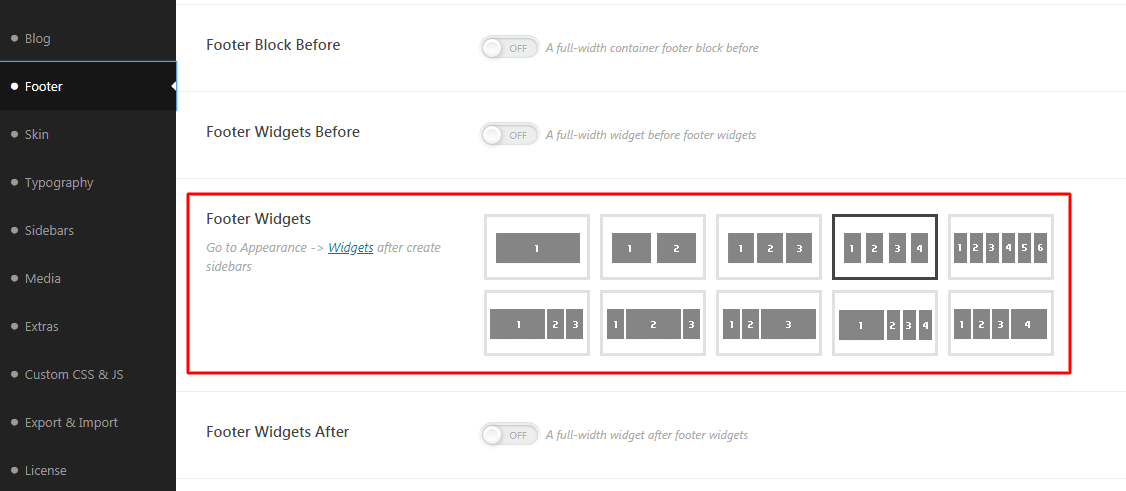 Make your site look unique with different footer layouts. Moreover, you can do a lot more with Footer widgets like enable or disable footer area, add footer block before and after, footer widgets before and after, enable/disable and customize the copyright section and more.
Various Skin Options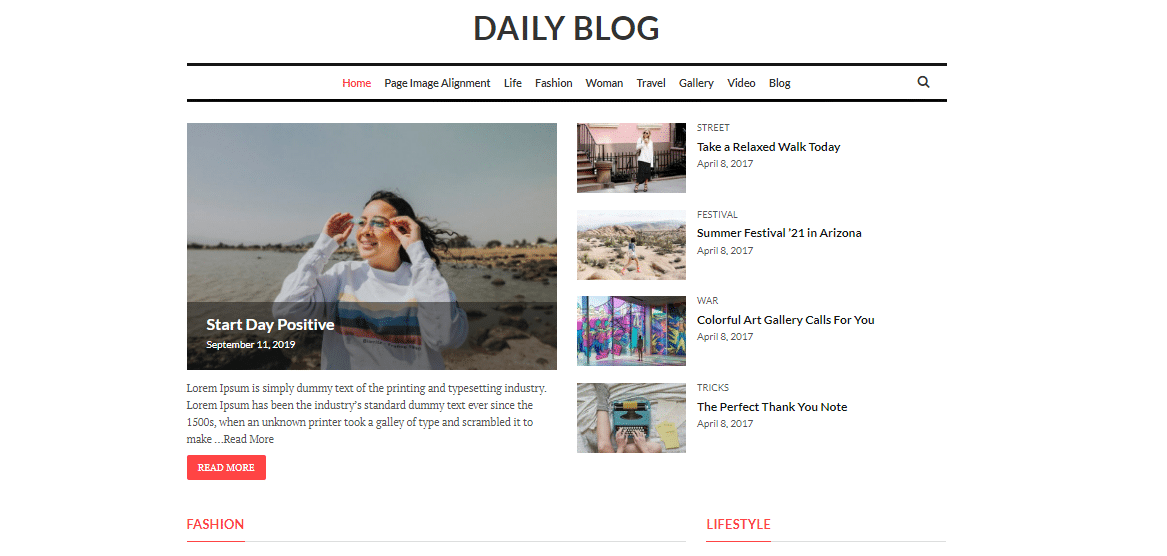 Another eye-catchy and engaging element that we are providing with this blogging theme is theme skin customization options. The theme offers different options to style your theme skin ‒ Default and Accent Color. Moreover, you can also build your own skin to customize your site appearance.
Extra Features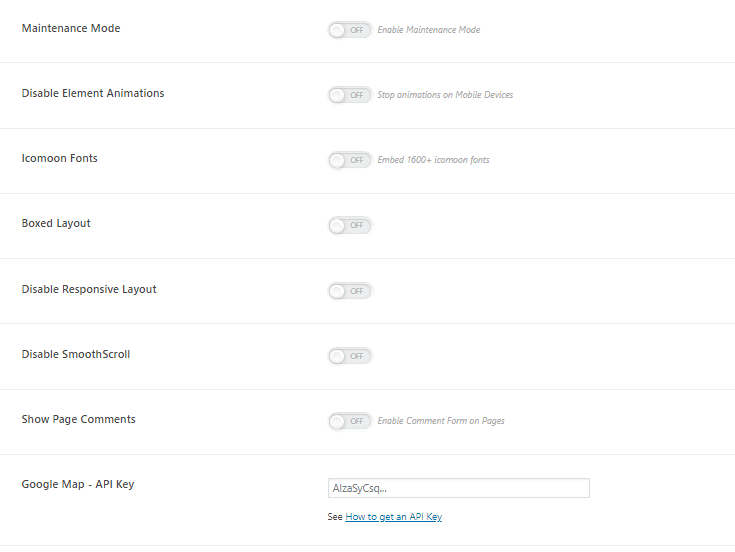 And, that's not it. To make your mood delighted and to make your task easier, we are also offering some extra theme options with DailyNews WordPress blogging theme. Now you can enable/disable various web page elements on your website like maintenance mode, icomoon fonts, boxed layout, element animations, smooth scroll, page comments, responsive layout. Moreover, the theme also allows you to add Google Analytics – Tracking ID and Tracking Script, Google Map – API Key, and Typekit ID for Embed Typekit JS.
✦ Extra Widget Options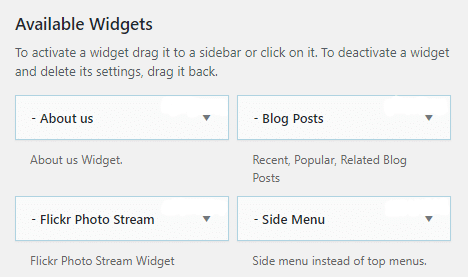 Display some extra widgets on the primary or secondary sidebar, front page top, middle or bottom section, and on footer area and engage your readers with amazing viewing experience.
Flickr Photo Stream
The theme comes with a Flickr Photo Stream widget that allows you to upload Flickr images anywhere on your blogging website. Just add your Flickr account and start uploading your stream.
About Us
Let your readers know instantly about you. The theme offers an About Us widget that allows you to put a small bio about yourself anywhere on your site.
Blog Posts
DailyNews comes with five different variations of blog posts widget that allows you to display your recent, popular and related blog posts in an eye-catchy way.
Side Menu
Instead of showcasing your menu options on the top of your site, this widget allows you to display the menu on the sidebar.
✦ Create Your Own Custom Widgets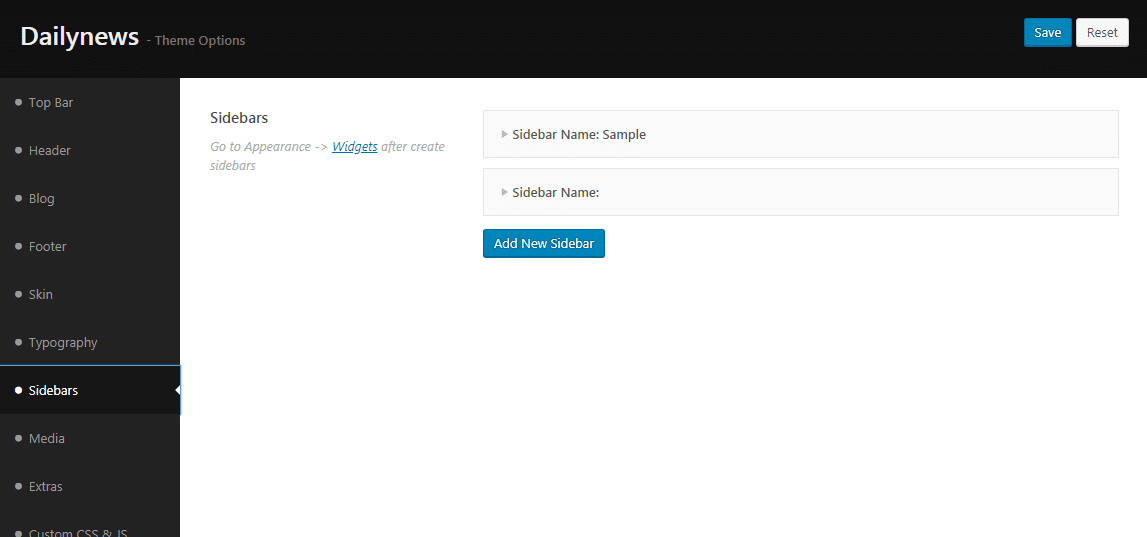 DailyNews Theme allows you to add your own customized sidebar widget area. Just add a new sidebar from theme panel options, insert widgets, select the page template, and display widgets you would like to showcase.
Whatever widget you will add, you may display them through Page left sidebar and Page Right Sidebar templates.
✦ Customize Your Web Pages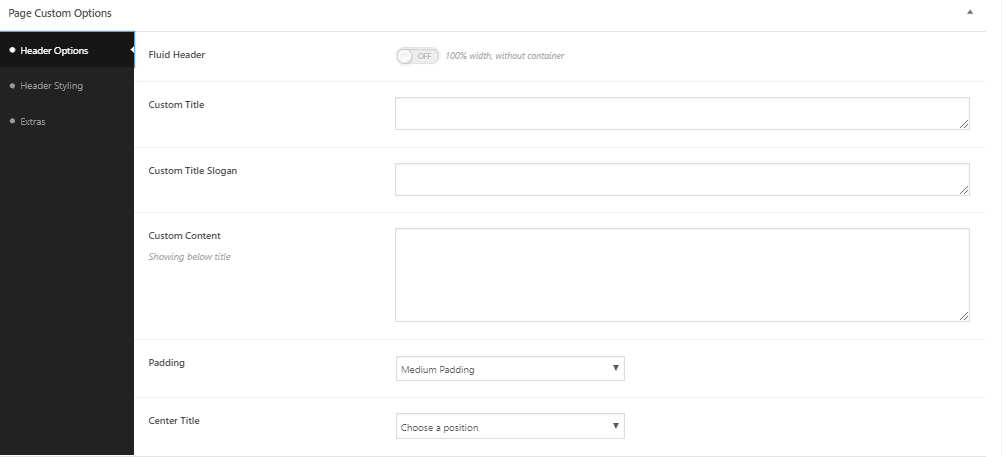 This WordPress magazine theme offers you multiple options on posts and pages to customize their appearance according to your requirements. Page custom options include:
Header options
Header Styling
Extras
✦ Display Sharper Images
A theme that displays high-quality images on every device can help you maintain your blog reputation. This retina-ready WordPress theme creates an exceptional viewing experience for your readers making your site look great on all types of devices. No matter what device your readers are using to view your content, be it an iPhone or Android, your site will look perfect.
✦ Multi-Language Support
Not all your readers belong to the same location. Writing and publishing in every language is somewhat difficult. DailyNews is WPML & qTranslate compatible making it easy for your site readers to read your blogs in their native language. Write and attract your audience at the global level.
✦ Smooth Integration With Various Powerful Plugins
Want flexibility in WordPress themes? Here is a solution. With smooth integration of powerful WordPress plugins like Elementor, WooCommerce, BuddyPress and more, you may add other functionality to your blogging website.
A flexible approach to showcase your creative writing!
✦ One-Click Installation Support
To make your web design task more easy and less time consuming, we are offering one-click demo installation support with our theme. Even a non-coder can manage his site with ease and full efficiency. Just select the demo layout and import your content.
✦ Choose From Multiple Page Templates
Think of how you would like to make your site pages look and select the desired page template from the various options. The theme offers you an option to choose among different page templates while designing your webpage.
Go Ahead & Try The Best WordPress Magazine Theme Now!
Don't just go for words. Create a blog in a unique way. Try out this WordPress blog theme by yourself and create a strong brand positioning among your target audience.
DailyNews won't let you be limited with design options. Bring out the new personality in your blog posts and convert all your readers into quality leads with awesome theme features.