WordPress is best for multi-author websites. WordPress provides all necessary features to manage multiple authors' websites. It makes it easy for multiple authors to work on a website. It helps single-author sites to start including multiple authors to make their site grow. There are several WordPress plugins for multi-author websites to help you effectively manage articles submitted by your contributors. Multi-author plugins help you plan content, monitor user activity and make sure that your website performance is best.
A multi-author WordPress plugin helps you to add more writers to your ranks and upgrade your editorial calendar. They also allow you to write, edit, and publish your post in a very convenient interface. In addition, its User Roles and Capabilities make it easy to gather content from any number of authors from anywhere.
Multi-author plugins help you to stay competitive. There are tons of advantages that a multi-author plugin has. The most common is that when numerous authors work and publish content regularly, the site grows faster. Hiring well-known authors boost the audience and credibility of your site. As a site owner, you can sit back and foresee all the work done on your site by the authors and manage them accordingly.
Everything gets easier when you choose the right multi-author plugins to manage multiple authors and implement features. You can also manage the workflow, improve your content quality, and make your author's profile stand out. In this article, we will show you the best plugins to efficiently manage multi-author WordPress sites. They will make your job easier and help authors on your website to be more productive.
Set up your Multi-author WordPress site in four easy steps:-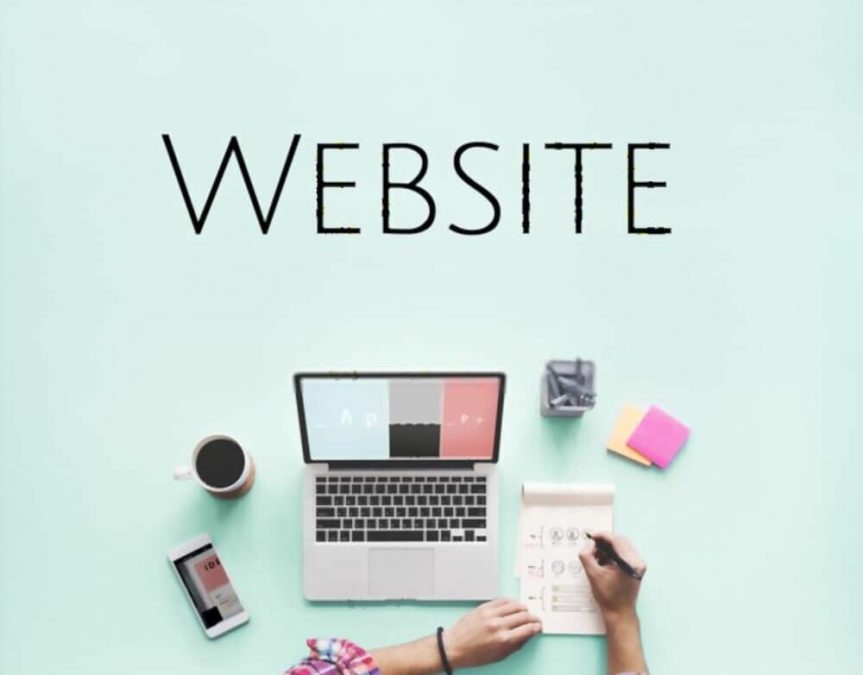 Know the process of setting up a multi-author WordPress website. We have a lot of things to cover, so let's get started:-
Step 1: Add new authors to your site
Initially, you need to create a multi-author WordPress site. It enables you to add new users through your dashboard in a few minutes. All you have to do is go to Users > Add New and fill the form, including fields like choose username, enter your author's email, first name, last name, and create a secure password for them.
Step 2: Define authors' roles.
After user screen creation, there is a drop-down list where you can choose Authors WordPress roles. The author gets permission to write, edit, publish, and even delete their own articles. They can also upload accompanying media files. Authors have the right to mess with your published content by removing or editing their own posts without your permission.
Also Read: Steps To Grow Your Email Marketing List
Step 3: Create stylish author biographies
Go to your WordPress dashboard, install the plugin, activate it, and then head to Settings > Star box. Once you have added multiple authors to your site now, it's time to define their roles. Biographies usually appear at the beginning or end of each article in a summarized form. It is short information about respective authors. Biographies also include links to the author's social media accounts.
Step 4: Display the list of Authors.
In the step, display a list of your entire writers using a simple WordPress widget. It helps visitors to easily move between the posts written by each one of them. For this, you can also use the Author Avatar Lists plugin, which enables you to insert a widget displaying your author's avatars and names. First, install and activate the multi-author plugin, then go to Appearance > Widgets. Inside, you'll find a new Author Avatars widget. This will allow you to display a complete list of authors.
Tips to Manage a Multi-author WordPress Site
After multi-author WordPress site set-up, you need to focus on features and guidelines on managing a multi-author WordPress site. We share a few tips with you that will work just great to help you manage a multi-author website. It will enhance your site performance and visibility.
1. Create a Guidelines Page
Creating a Guideline page will help writers to write quality content easily and efficiently. It helps in becoming amazing writers. It provides an opportunity for writers to enhance their talent in the right direction.
2. Make EVERYTHING shareable
Make sure that the blog posts or articles you are writing should be shareable. Always try to generate easy and shareable links. You can also create large, informative images for the top of each post to attract visitors to your site. This allows users to comment using their social media accounts and drive traffic to your site.
3.  Stay Ahead
Always try to stay ahead on social networks. One of the most effective methods to stay ahead is to keep publishing content regularly.  The further you work ahead, the better. You can also schedule blog posts and gather illustrations/visuals and revisions.
4. Better Communication
Communication is essential for maintaining good quality content on a multi-author site. Make sure that writers communicate with each other consistently. Communication can clear up all small or big mistakes and prevent some from happening. The better the communication, the better the blog is.
5. Keep Everyone Informed
Giving your staff clear deadlines and objectives is essential for running any successful business. It keeps them organized and helps them work accordingly, and improves the quality of the content. If you expect your authors to work together to release content consistently and meet quality standards, make sure they communicate with each other.
Popular WordPress Plugins for Multi-Author website
1. Author Spotlight

Author Spotlight is one of the best Multi-Author WordPress plugins designed to provide each writer the credit they deserve. In addition, author Spotlight provides an extra way to support your writers. It offers a platform for writers to promote and publish their work.
Author Spotlight plugin allows writers to add their website, display profile, and social media links to promote themselves further. They can also highlight their pictures and give them a short by-line on the site itself. This plugin automatically recognizes the logged-in writer and drags in the correct spotlight.
2. Restrict Author posting

Restrict Author is a flexible Multi-Author WordPress plugin perfect for those who want to add many different categories to their website. It restricts certain authors from posting in certain categories.
Restriction Author Posting allows you to assign permissions based on category. You can give the editor the permission to edit and publish the section that they are assigned for. They don't have the same permissions for other sections because you might have a lifestyle editor for that job. You can control the admin for each user type based on their role.
3. Adminimize
Adminimize is a popular plugin for a multi-author WordPress website or any blog where there is an option for the users to register and log in. This plugin gives power to the Admin to activate or deactivate every part of the dashboard menu and the submenu. It also changes the administration backend and gives you the power to assign rights on certain parts.
Adminimize plugin supports all functions also for custom post types, automatically in the settings page. It cleans up the dashboard in a multi-author environment. It also helps you to remove unnecessary dashboard items for certain users based on their roles. It allows you to hide certain dashboard elements easily.
4. User Role Editor
User Role Editor is a popular and feature-rich plugin for every multi-author website. It comes with multisite support. This plugin allows you to manage user access to editing pages/custom post type using posts, authors, taxonomies ID list. You can activate or deactivate a user's access anytime.
This plugin provides you a very easy-to-use interface to manage the authority of a user. It allows you to add new roles and customize its capabilities according to your needs from scratch as a copy of other existing roles. You can also edit any user and make the author. Delete unnecessary self-made roles if there are no users whom such role is assigned.
5. Audit Trail

Audit Trail is a simple WordPress Multi-Author plugin. This plugin is useful to track all the activity behind the scenes of your blog. It lets you know who logged in on your site and when. It also tells you what your writers did and what they accessed.
This plugin is easily extensible. It allows other plugins to add and display items—audit trail stores all its information in a log, including registered user page visits. If there is a problem, you can quickly restore a post or page at any time in the log. Its theme is fully localized.
6. Cleverness-to-do-list
Cleverness-to-do-list is a powerful and effective WordPress Plugin developed to manage a multi-author blog smoothly. It allows you to create a to-do list for each writer to improve communication. It allows you to create a specific to-do list for each user. You can assign various levels of permission & capabilities to each user.
The cleverness-to-do-list plugin helps everyone to work together. It comes with tons of amazing features. For example, you can then use a color code to assign priority to each task. You can also use a global to-do list so that all users can see one master list. The Cleverness plugin also has a deadline function and a 'progress status,' which helps keep a record of the writer's work.
7. Editorial Calendar

Editorial Calendar is one of the most popular and flexible WordPress Multi-author plugins. It comes with a proper schedule of upcoming posts by displaying everything in a handy calendar format. You can easily see posts as they are scheduled in an organized manner. In addition, it comes with a drag-and-drop page builder by which you can switch posts, quickly edit post titles, content and does more changes from a single screen.
Editorial Calendar comes with the most advanced and feature-rich options used by a wide range of websites. This plugin is perfect as it adds a calendar that provides a better overview of the posts to be published. In addition, the plugin allows you to add a beautiful design to the upcoming posts.
8. Post Forking
Post-forking is a great and handy Multi-Author WordPress plugin for those looking to repurpose content or expand word as an author. It allows you to create an alternate version of an article. In addition, it comes with handy functionality for a multi-author site that will enable you to work on a post as a team to make posts long and detailed.
Post-forking can be used to allow external users or internal users the ability to submit proposed revisions. It can even be used on single-author sites to enable post authors to edit published posts without their changes appearing immediately. It also allows you to schedule pending changes to already-published content.
9. Co-Authors Plus

Co-Author Plus is a useful and effective Multi-Author WordPress plugin for anyone looking to accept guest postsMulti-Author WordPress from contributors. This plugin allows assigning more than one author to a single post, and they will be able to edit multiple posts depending on what they are assigned to. The Co-Authors can then edit any of their articles.
The co-Author Plus plugin provides due credit to all hardworking authors by allowing you to insert multiple by-lines below a specific article. It allows you to add guest writers without having a WordPress account on your site. All you have to do is create a guest profile, and you're good to go. In addition, this plugin lets you change the order of the author by simply dragging and dropping their name.
10. Latest Posts by Author with content
Latest Posts by Author with content WordPress Plugin is an extended version of the "Latest Posts by Author" plugin. With this plugin, you can instantly see a list of more articles by a particular writer. It helps to keep readers on your site and boost the site engagement rate. WIn addition, when you click on any article, it displays a list of the author's most recent articles.
 This plugin allows you to display an unordered list of post links to a specific author's latest posts. It comes with a shortcode. There are all sorts of great nuggets of wisdom out there for improving your website. Little things make a big difference to the reach and quality of your content. You can also customize the settings to include what you want.
Conclusion
That's all! The above-mentioned WordPress plugins for multi-author blogs will help you to manage your authors and your blog effectively. We hope this article helped you find useful plugins to manage your multi-author WordPress site. By installing these plugins, you can overcome most of the problems associated with running a multi-author blog. Are you using any of these plugins? Let us know in the comment section below!