Install these WooCommerce SEO plugins for higher site ranking
SEO is essential for higher site rankings
Installing SEO plugins on your WooCommerce or WordPress site is essential as these plugins help improve various aspects of SEO and boost the site ranking. Search engines like Google, Yahoo, Bing can bring huge traffic on your website if you succeed in optimizing your site properly. You can begin optimizing your site for local search if it is a geo-specific based business site. WordPress is the coolest content management platform that helps in optimizing your site easily. Foremost, you should have a perfect WordPress theme for your site that is optimized in a better way with the WordPress SEO plugin.
You can start optimizing your site and XML sitemap once you install these plugins. A feature like on-page analysis helps in getting an idea about how your post optimized before you publish it. Some plugin has a fully loaded optimization setting panel allowing you to handle each element easily. Now create an SEO friendly website on WordPress by using the best features and options which these plugins provide. Get higher rankings and let the users make changes and assign Meta description and Meta keywords they want to be required.
Top 10 WooCommerce SEO Plugins in 2019:
1. All in one Schema Rich Snippets
Rich snippets are included in this theme which focuses on improving your post appearance in search results by adding more details about the post. These rich snippets are influencing and display photos, star ratings, author for making your blog beat the competition.
2. Ahrefs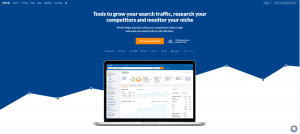 It is an advanced toolkit when you require effective data for the campaigns. This plugin has a database of 6.9 billion keywords across 170 countries and discovering 1.8 fresh pages per day. It has plenty of data and outstanding features such as historical rankings, Content Gap, Clicks or Clicks per search keyword metrics letting you decide patiently and wisely on the SEO. You can easily select fine keywords, track backlinks, recognize easy content opportunities and even checking technical issues is possible with this plugin. It lets you check the data for various domains for learning about strategies that match your requirements and of a competitor.
3. Redirection
Sometimes, you may need to redirect a URL to another URL on your website but without bothering backlinks and SEO aspects, for this, you require an advanced plugin for redirecting URL. Install Redirection for that. It is the most favorable plugin being used for 301 redirects. Now keep track of 404 errors and redirect them to the right URLs.
How Creating A Community Helps Improve Your Sales Funnel
4. SEO by SQUIRRELY
You can create quality content which would be perfect for human and search bot friendly. For getting higher rankings and engaging users on your site, install this plugin. This plugin helps you to get SEO related statistics, Weekly audits and selecting the finest keywords for your website to engage huge traffic on your site. This plugin is WordPress compatible. This plugin helps you get an idea about your content optimization so that you can publish it when it is ready. You will be getting guidelines and advice for optimizing your blog when you are writing or editing them.
5. Rankie
For getting info about your site ranking you may require an ultimate solution so that you can alter your strategy for improving it if required. That ultimate solution to check your site ranking and improving overall search engine exposure of your website is Rankie. You will be provided valuable insight and can track WordPress ranking on a search engine like Google while watching each keyword position. It is an add-on for knowing your work effectively as you will be able to check your site rank.
6. W3 Total Cache
Performance and SEO of your website are not constant and the site must be fast and also user-friendly so that it may appear in the search engine results because the search engine always monitors user experience. For improving the overall performance of your site you can install this plugin and get going. Do not fall prey to any other SEO plugin guaranteeing results, test it and then decide.
7. WP Meta SEO
This plugin has a dashboard for updating you about the SEO status of your website and is easy to use having a simple and quick setting for better understanding. You may spend a lot of time editing data for various posts on your site but the availability of bulk editing options covers you up so that you can save time and utilize in other productive activity. The plugin handles everything and you only have to select content and image size.
10 Best WordPress Translation Plugins For Multilingual Websites
8. Premium SEO pack
You can generate more revenue by optimizing your site for search engines, install a Premium SEO pack. This plugin has a minification tool that will remove unnecessary data so that your site becomes quick and can offer a better user experience. You will get essential features for optimizing your site with this premium plugin. It is possible to enhance internal link building on your site and that is necessary from an SEO perspective. You can easily optimize images as images play a vital role in bringing huge traffic on any site when they are properly optimized.
9. ALL In One SEO Pack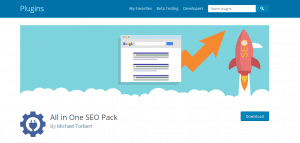 This plugin has been downloaded more than a million times and is the popular SEO plugin for WordPress. You will get all those features and options which are required for creating an SEO friendly site. This plugin is best suitable for beginners and helps in optimizing your site for search engines irrespective of any custom settings. All you need is to become familiar with the settings and options so that you can set it up as per your needs. It can optimize your blog post titles automatically for search engines such as Yahoo and Google.
10. WordPress SEO by Yoast
It is the most preferable and widely used SEO plugin for WordPress. A free plugin offering you every feature for optimizing your site including XML sitemap. Users can get an idea about their post-optimization before publishing it because of the availability of the on-page analysis feature. It also guides you through the setup process and has an optimizing setting panel for managing various elements professionally. If you seek a free plugin for optimizing your site, install WordPress SEO by Yoast.
Beat the competition
As far as you might have understood how helpful these plugins are when it comes to SEO. You can easily optimize your site by installing these WooCommerce SEO plugins. Give a tough competition to your competitors and get higher rankings now. You get an opportunity to analyze your page content optimization before you publish it and save your site from bearing the loss.