Do you want to start an online side business in the New Year and need some website ideas? There are many lucrative website ideas available online that you can quickly transform into a long-term side hustle. We'll go through the best website ideas to launch this year in this post. The approaches to begin without spending a lot of money are also shown below.
It's a common misconception that launching a website necessitates becoming tech-savvy or a programmer. This was possibly valid in the 1990s, but nowadays, creating a website does not require any special skills. Here's specifying the things that are needed to put a website together:
A domain name for a website. This is the internet address for your website (for example, wbcomdesigns.com).

Account for web hosting. This will be the home of your website, as well as the location where all of your website files will be stored.

A website designer. This is for

designing and developing your website

to make sure that it meets all the requirements.
Presently, we should view the best possible website ideas to launch your business:
WEBSITE IDEAS
1. Launch a Personal Blog or Website
Starting a personal blog or personal website is pretty easy. You can create a blog on any topic that interests you. Use a WordPress blogging theme and design your own blogging website. A blog can have future benefits such that you can upgrade your blog future to several other websites.
Blogging is also a lucrative website concept because of the numerous crowdfunding and monetization opportunities available in an online side business. You can view advertising, promote affiliate products, promote specific advertisements, or even sell your own products to your readers, such as online courses, eBooks, and so on, using programs like Google AdSense.
2. Launch an Online Store
Launching an E-commerce store is another website-building idea. Use the world's most popular E-commerce platform, WooCommerce, to sell your products. As WooCommerce runs on WordPress and is ranked the highest, it will be easy and hassle-free for you to sell your products. Just like monetizing your blog, you can also earn using your online store, where you can sell all kinds of products and provide shipping facilities. You can accept payments through any digital platform like Google Pay, Paytm, Phone Pe, PayPal, etc.
3. Start Affiliate Marketing
Starting an affiliate website is among the most common website solutions. Affiliate marketing is a payment referral program in which an online side business retailer (advertiser) pays you a commission when people buy their product through your referral connection. Since this is such a large industry, you can start developing a niche affiliate website and expanding from there. Affiliate services are available in almost every sector.
For instance, you might build a website dedicated solely to reviewing the latest women's designer bags, digital technology adapters, latest electronic gadgets, and so on. You receive a referral fee when users buy something based on your recommendation.
4. Launch a Travel Blog
If you are a travel-freak person, then make it your way of earning daily. Yes, you can start a travel blogging website where you can post travel pictures, write about numerous places you visit, discuss your experiences. Your vision and passion will make you the leading blogger in your field. Your genuine confessions will attract a lot of traffic to your website, and this can be monetized, and you can get your regular payment.
5. A Food and Recipes Website/Blog
When someone is passionate about cooking, they can cook delicious dishes and recipes and monetize their cooking interests and hobbies by starting a food and recipes blog. Make this blog a platform for writing about various cooking techniques, plating, baking, recipes, and everything else about cooking. Advertising, affiliate marketing, and membership subscriptions are how most recipe websites make money.
6. Start a Podcast Website
Another common website concept that you can implement is podcasting. It's a rapidly expanding niche with a plethora of monetization choices. A podcast is a serialized collection of sound recordings that customers can subscribe to and download. Sponsorships, ads, merchandise sales, and more are all aspects that popular podcasters make money online. It does necessitate a small amount of hardware as well as some experience with recording and uploading files. 
7. Create an online marketplace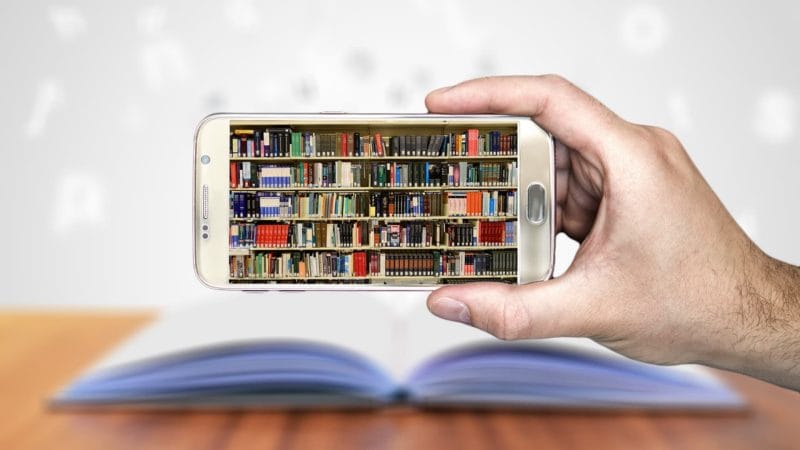 To make money, many active advertisers employ strategies that include user-generated content. One website concept that you can easily duplicate is an online marketplace website. An online marketplace website is one on which you provide an e-commerce site and platform for others to sell their goods. You get a percentage of any sale made on your website while the sellers handle shipping and fulfillment.
8. Starting a News and Articles Website
If you have a keen interest in current affairs, starting a news website might be the money-making opportunity you've been waiting for. If you love writing, then write articles on your interested topics or any other trending topic on Google and publish it. You can launch a news website and monetize it by selling membership subscriptions and displaying advertisements. Many conventional newspapers have already begun to monetize their content by placing it behind paywalls.
You can start initially by writing articles on a few topics per week and gradually increase your output. To do a profitable business, you can also invite guest writers, launch a podcast, and sell merchandise. With local newspapers failing, hyper-local niche news websites are in high demand, and we believe this will be a major trend starting from the year 2021 itself.
Conclusion of  Online Side Business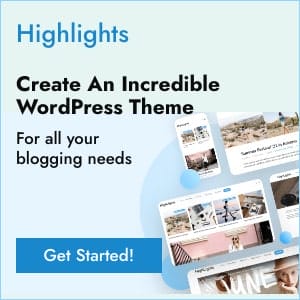 You'll need a website if you want to start a business online. You'll also need to add payment processing capabilities to create online sales. First, pick a domain name and hosting plan. You can then use a WordPress theme to build your own store easily in few minutes and begin accepting customers' payments right away. If you've been considering starting a company, now is the time to take action and launch an online money-making business during your leisure hours. You are not required to go all out. Begin with a side hustle and develop from there.
Interesting Read:
How to Sell B2C Products with Content Marketing?
The 5 Essential Digital Marketing Skills You Need & How to Get Them?
Ten Amazing Tips to Improve Organic Search Rankings on Google