Family blog WordPress themes are fantastic. They are helpful to share family news, events, and photographs of friends and relatives online. It allows you to create a vibrant website using simple editing tools. They are perfect for mommy bloggers, proud dads, loving grandmas, and family storytellers.
WordPress Family Blog themes provide a simple way to share your family's life online. They have beautiful features for sharing photos and attractive galleries. 
Finding a suitable theme for a family website can be quite confusing for many people. You can choose a viable WordPress theme that makes it easy for you to upload content to the site with minimal hassle. Here we discussed the best family WordPress themes to choose according to your requirement.
WordPress Themes For Family Blogs Are:
 #1. PinDiary
PinDiary is a multipurpose WordPress theme. PinDiary WordPress theme comes with multiple blog layouts to help you display blogs in an attractive way. Theme gets started in the most fastest and reliable way possible with our easy to import demos.
PinDiary is a WooCommerce ready theme. It allows comparison of products, search, and quick view and helps customize everything in an effortless manner. You have complete control and can add unlimited products and users.
#2. ArticleMag 
ArticleMag is a multi-vendor WooCommerce WordPress theme.  It has a clean design that looks beautiful and is versatile. It is fully compatible with multi-vendor plug-ins. It also has cross-browser compatibility and facilitates search engine optimization.
ArticleMag supports many great tools that are easy and simple to apply. In ArticleMag theme images are sharper and brighter with more vivid colors. Theme gives a professional feel with its exquisite design.
#3. DailyNews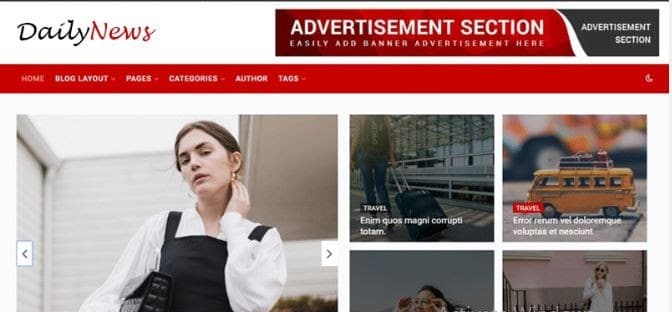 DailyNews is the most flexible and popular WordPress magazine theme. DailyNews theme is optimized with the latest web technologies that lead your website to higher in the search engines.
You can style your blogging website with amazing multiple blog layouts that suit your niche website. It supports BuddyPress that include a social section in the site. DailyNews supports the latest WordPress editor Gutenberg which helps to customize your content and layout in the editor.
#4. Highlights 
Highlights is a fast loading and well-optimized WordPress blog and magazine theme. It can easily customize images with our easy-to-use framework based on the WordPress Customizer.
It is WooCommerce ready, has colorful fonts and eye-catching CSS. The widgets can be customized as per your preferences. It has a clean design that looks beautiful and is versatile.  It is fully compatible with multi-vendor plug-ins.
#5. SayYes 
SayYes is a completely responsive and perfect WordPress wedding theme and family blog theme. It is intended to appreciate all your extraordinary events and minutes with shocking magnificence.
SayYes stylish look and legitimate execution will help you to claim a magnificent site for a lifetime. It can customize grids, give options regarding item conditions, auction types, and everything else needed for a family blog theme.
 Get The Theme
Also Reads: WordPress Dating Themes
#6. Chroma
Chroma is a responsive, retina-prepared and multi-reason family WordPress theme. It includes boundless page designs, intuitive components, customization control and insightful, particular shortcodes which give you the ability to make anything you can envision rapidly and effortlessly.                                                                                                
Chroma brags a noteworthy arrangement of special elements. It is WooCommerce ready, has colorful fonts and eye-catching CSS.   It also  has a lot of vibrant features. It is fully compatible with multi-vendor plug-ins.
#7. SunnyKids 
Sunny Kids was built best for family WordPress themes. It is purposely built for kids, family, inventive or craftsmanship themed sites. Vendors can use WooCommerce plugins to make it more attractive.
WooCommerce permits you to effortlessly and professionally list your items available to be purchased and oversee your site orders. Sunny Kids is responsive for Desktop, Mobile and Tablet.
 Get The Theme
#8. Tripod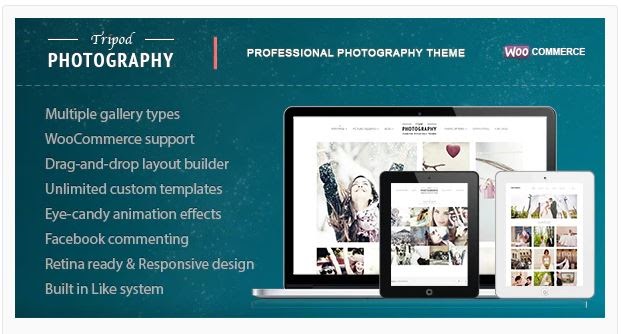 Tripod is a responsive and customized design family WordPress themes. Vendors can use various plugins to build attractive themes. You can utilize the layout manufacturer to show any substance sort on any page: class posts, labels, standards, group bunches, testimonials, most recent or included post, gadgets, even individual posts.
You can choose how to display your content: filter, load more buttons or pagination and sort the content by date, likes, number of views, etc. for each element. With the help of popular plug-ins you can also choose your layout and can pick your design: full width or with sidebar and empower the mosaic, network, thumbnail or rundown view without any difficulty.
 Get The Theme
Also Read: Speaker WordPress Themes 
#9.  Hologram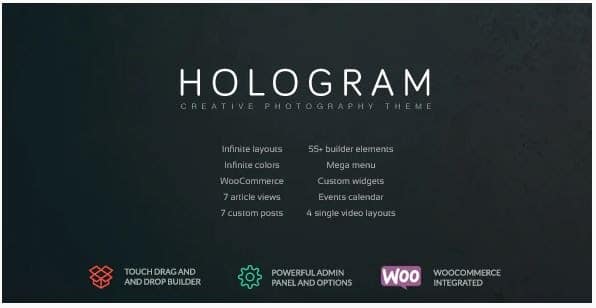 Hologram is responsive, retina prepared WordPress themes. It supports many great tools that are easy and simple to apply. This page manufacturer is at the center of our subject, giving you full control over your site and gives you a chance to make locales that suit your requirements. The content is responsive and can be viewed from desktop and mobile devices.
It just looks great on any gadget, from enormous desktop screens to little mobile screens. Hologram themes are fantastic which provides value to both the vendor and the customer.
Choosing the best theme for your blog is the first step towards making your space in the online market. From the above list select the right themes available for your family blog. Use of WordPress plug-ins will attract vendors and customers to your blog. 
Interesting Reads:
 Social Media Plugins For WordPress